Polk State Honored for Service-Learning Initiatives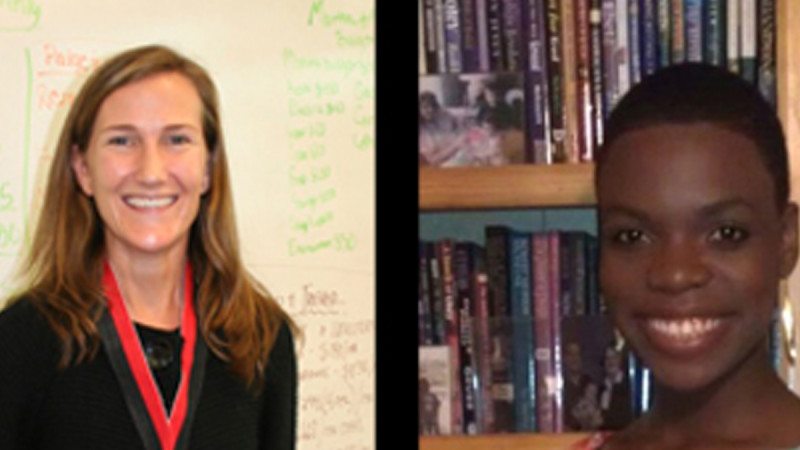 Polk State College was recently honored for its service-learning initiatives, in which students use what they're learning in the classroom to make an impact in their community.
The College received Florida Campus Compact's Campus-Community Partnership Award in late 2012, recognizing its work with The Mission, a family and youth services organization.
For two years, the College has teamed with The Mission to find better ways of serving the community and explore solutions to poverty and homelessness.
Over time, the College's involvement has grown from one professor and a few classes of students to multiple disciplines and departments. Students develop projects to meet the needs of The Mission each semester. Projects have included a community map of available resources, conducting interviews with service recipients, developing a plan to help those who are interested to complete their GED or attend classes at the College, planting an organic vegetable garden, taking blood pressure and planning nutritional meals.
Through the service-learning projects, Polk State students have helped the Mission serve its 12,000 clients and the broader Winter Haven community.
Receiving the Community Partnership Award for the College was Professor of Sociology Sarah Hoiland, the College's Florida Campus Compact contact. Hoiland, who teaches at Polk State Chain of Lakes Collegiate High School in Winter Haven, took the lead in forging the partnership with The Mission two years ago and has maintained involvement since.
Also honored at the November awards event in Tampa was Polk State College student Gina-Lou McKinney, who received the College Access and Success Americorps Recognition. McKinney serves as an AmeriCorps mentor to high-risk youth and is the current president of the Polk State Eagleteers, which mobilizes its 75 members in a variety of community service projects.  During her AmeriCorps service, she has seen 70 percent of her classes improve by at least one letter grade.
Florida Campus Compact is part of a national membership organization. It is comprised of over 50 college and university presidents who are committed to helping students develop the values and skills of active citizenship through participation in public and community service. It works with these presidents and their campuses to integrate service with academic study and provide a collegial experience for intercampus and community collaborations.