Polk State Helps Students Learn About Possibilities in Manufacturing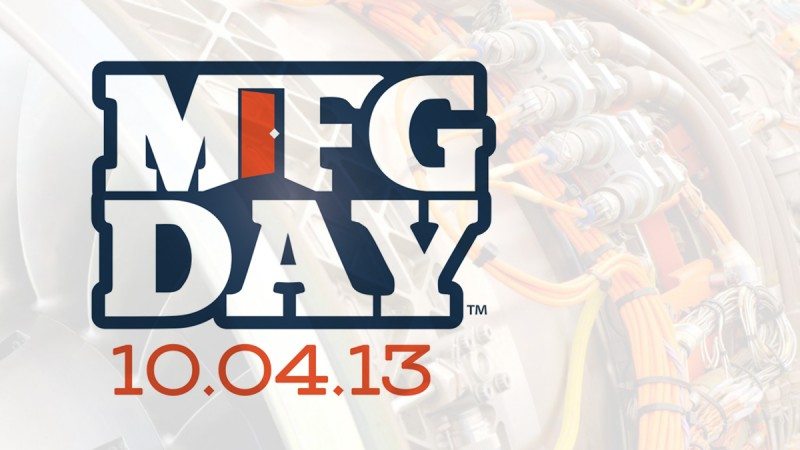 More than 150 high school students recently toured a variety of Polk County-based manufacturing operations, and in the process learned how Polk State College can help them start their careers in the manufacturing industry.
The tours were part of the nationwide Manufacturing Day initiative, organized by the National Association of Manufacturers, Manufacturing Institute, and a handful of other partners. The day is intended to give students a firsthand look at manufacturing and the opportunities it offers.
Here in Polk County, students from eight high schools and Ridge Career Center toured a variety of operations, including Florida's Natural in Lake Wales; ITW, a Lakeland maker of automotive products; MaxPak, a Lakeland product packaging operation; Packaging Corp. of America, a Winter Haven maker of containerboard and corrugated packaging; Rockford-Ettco Procunier, a Lakeland maker of drilling and tapping equipment; and Sofidel America, a Haines City producer of toilet paper and paper towels.
More than two-dozen students from Ridge were among those who toured Sofidel, where they saw for themselves how toilet paper is made, from the pulp to the roll, using an array of high-tech machinery — students were particularly impressed with the robots that move huge rolls across the factory floor.
Safety Manager Mary Ellen Diamond led the tour, sharing with the students not only highlights of the operation, but also her advice that they seriously consider pursuing manufacturing as a career.
"I want to excite them about a future in manufacturing. There are so many options available, and it's good work and good pay. Hopefully they'll pick up on some of that excitement," she said.
Here in Polk County, the opportunities in manufacturing are particularly ripe. According to The Brookings Institution, Polk County ranks fourth in the nation in the percentage of manufacturing jobs compared to the total number of jobs.
After their tour of Sofidel, Polk State Engineering Technology and Advanced Manufacturing Program Assistant Jason Selfridge joined the Ridge students for lunch and briefed them on the education options the College offers to help them begin — and eventually advance — their potential careers in manufacturing.
"This is about filling in the gaps for them, showing them the many opportunities that are available in manufacturing right here in Polk County, and the options Polk State offers to help them take advantage of those opportunities," he said.
At Polk, students can earn certificates to begin careers in manufacturing, and apply that work toward a degree in Engineering Technology, positioning themselves for higher-level jobs.
Each tour in the county included a Polk State component; other presenters included Director of Applied Technology Eric Roe and Manufacturing Coordinator Ernie Helms.
Tom Grothouse, executive director of the Manufacturing and Supply Chain Alliance of Mid-Florida, which planned the area tours, said having Polk State's involvement was "tremendous."
"Polk State is giving our students a way to get out of high school, get started in manufacturing with a certificate, get a job, and continue their education while they're working. This is a prime area for manufacturing, and we're extremely grateful to Polk State for supporting it," he said.
Polk State's Engineering Technology associate's degree prepares students for employment and provides additional training in advanced manufacturing and high-technology industries. Polk State also houses the Manufacturing Talent Development Institute, a statewide resource that develops industry-driven training strategies, educational programs and certifications for the advanced manufacturing industry.