Polk State graduate gets opportunity in military cybersecurity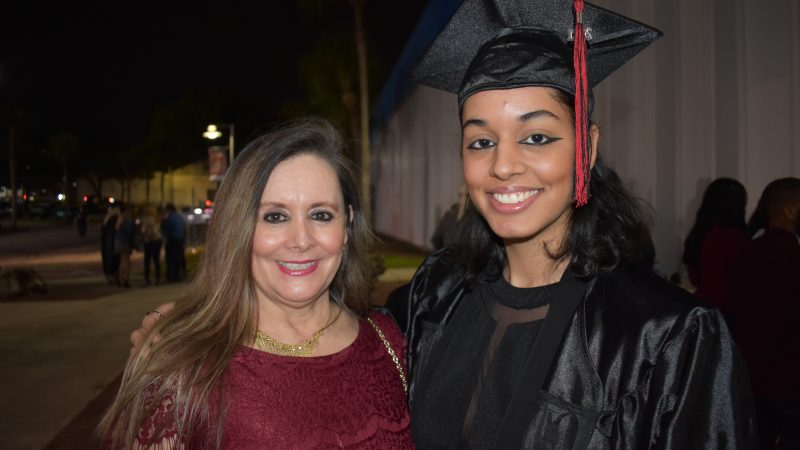 For Polk State College graduate Laura Jordan, a little advice from a professor has gone a long way.
Come June, Jordan, 28, will be headed to Texas for basic military training as she enlists in the U.S. Air Force. By the end of 2022 or the beginning of 2023, she'll be providing a vital military service in cybersecurity.
"There's a lot of benefits," Jordan said. "It's really a great opportunity for me."
Jordan received her Associate in Science in August 2021 after completing the Network Systems Engineering Technology Program at Polk State. When she started at Polk State in 2017, Jordan was working full-time at a retirement community and wasn't sure what she wanted to do.
She spoke with Niqui Young-Pringle-Brown, education professor at Polk State and former Department Coordinator and lead faculty member of College Success on the Winter Haven Campus. Young-Pringle-Brown introduced Jordan to the Career Coach Assessment and the My Career Shines service, which ultimately led her down a new career path.
"I saw this as a great opportunity because there's not a lot of women working in (Information Technology,)" she said. "The Network Systems Program had a lot of online classes. Working full-time, that was really beneficial for me."
May is Military Appreciation Month. According to the U.S. Government, there are currently more than 1.4 million active-duty members of the U.S. Military. Less than 15% are women.
A native of Colombia, Jordan moved to the United States to be with her mother, Margarita Pulgarin, in 2016. Prior to coming to the U.S., Jordan completed an associates degree in international business in Colombia and studied Mandarin in China. She's fluent in English, Chinese and Spanish.
"Over the time of her degree, I was consistently impressed with her desire to grow her IT skill and people skills as well as her dedication and devotion to her coursework," said Johnny Stewart, professor and Program Director for Network Systems Engineering Technology. "Laura has always demonstrated ambition and maturity in the classroom."
For her success, Jordan credited Stewart and Matina Wagner, Polk State Coordinator of Internships and Experiential Learning. Before she had made the decision to join the military, they helped Jordan land an internship doing IT work with South State Bank during its merger with CenterState Bank.
"I was looking for some hands-on experience," she said. "I wanted to have the opportunity for a job when I graduated."
As a member of the U.S. Air Force, Jordan will help protect military systems and the country against cyberattacks. According to the U.S. Government, the U.S. Department of Defense spent nearly $10 billion on cybersecurity during the 2020 fiscal year.
Jordan plans on serving for four years with the Air Force and then reevaluating whether to continue serving. Whichever path she chooses, Stewart has no doubt that she'll find success.
"She is genuinely interested in developing her skills and challenging her abilities as well as being a great role model for her peers," he said. "I've often said that if I could clone Laura, I'd never have to worry about filling staffing issues again. She is a truly gifted student."