Polk State grad goes from warehouse job to corporate career with internship & degree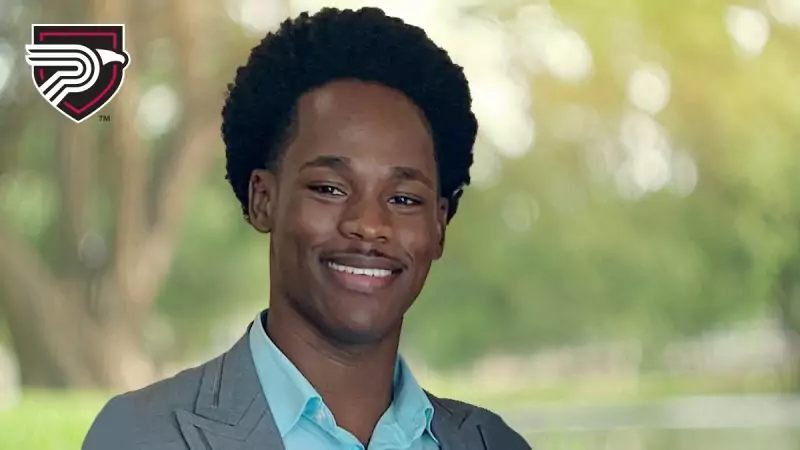 Stael Saint-Eloi moved from Haiti to the U.S. in 2009 and quickly found Polk State College, where he dual-enrolled in high school and earned a public service scholarship that funded his associate degree.
Saint-Eloi recalls his high school guidance counselor connecting him to a College advisor to help him through the dual enrollment process.
"I didn't know much English, let alone about college," he said. "But I was connected to people whom I am honored to still call my mentors and who helped me navigate my higher education journey to get me to where I am today."
Saint-Eloi is now a labor relations specialist for Publix Super Markets.
Upon graduating from high school with some college credits under his belt, Saint-Eloi was offered a summer scholarship from the University of Central Florida. But after comparing the financial commitment to attend UCF with his full-ride scholarship to Polk State as a public service scholar, he decided to complete his associate degree at the College.
While pursuing his associate degree, Saint-Eloi became involved in student life at the College and served as a work-study student. He also volunteered with clubs and initiatives that support incoming freshmen with resources and mentorship.
When he achieved his Polk State Associate in Arts degree, he transferred to UCF to pursue a bachelor's degree in engineering. Reflecting on when he was not well-versed in English, Saint-Eloi explained that he wanted to pursue a career in mathematics because "math is universal."
"However, at UCF I figured out that math wasn't my thing and that I wouldn't want to be in that field forever," he said. "While it was tough at the time, it was an important moment in my life to realize that I wouldn't have been as happy as I could be."
He returned to Polk State due to the affordability and to pursue a new route – the Polk State Bachelor of Applied Science in Supervision and Management with a concentration in Public Administration.
He spoke with his advisors and mentors and noted a pivotal moment when Senior Student Success Advisor Felecia Zimmerman suggested a potential career in human resources.
"She told me that I'm optimistic, bubbly, and good with people and that she could see me being a good fit in HR," he said. "I was like why not give it a try. Little did I know that that decision would put me on the career path I am on today."
Saint-Eloi was working full-time in Publix's warehouse while balancing a full course load when he learned of an internship opportunity with his employer. Polk State's Internship & Experiential Learning Coordinator Matina Wagner helped Saint-Eloi with the internship process and served as a reference on his application.
"I didn't even know at the time that Matina and the hiring manager for my internship were colleagues," Saint-Eloi said. "Networking and building those connections are helpful."
"During the internship, I was exposed to the corporate side of Publix and that's when I realized I wanted to move over and work in that side of Publix," he added. "I made a lot of connections, had real-life experiences based on the things I was learning in the program at Polk State, and I had a clear vision of what my career could possibly be."
After his internship, he achieved his bachelor's degree in 2020 and went back to the warehouse.
"Polk State prepared me in many ways. It prepared me to be a professional, to be on time, to practice time management, to be thoughtful about what I write, and so much more. It laid the groundwork."
"I had a moment of reflection," he said. "I asked myself if this was really what I wanted to do."
When a position in labor relations opened, he felt prepared with his Polk State education and internship experience to apply for the job and make a permanent transition from the warehouse to human resources.
"Polk State prepared me in many ways," Saint-Eloi said. "It prepared me to be a professional, to be on time, to practice time management, to be thoughtful about what I write, and so much more. It laid the groundwork."
"Polk State also put me in a position where I was able to benefit from many mentors who helped me along the way," he added. "I am thankful for all the mentors who have been placed in my life so that I could get to this point. I plan on making all of them proud."