Polk State grad caps stand out from the crowd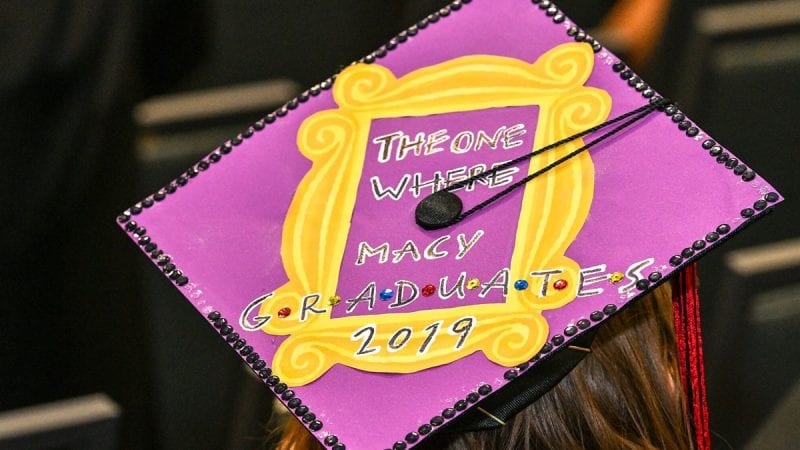 Polk State College's 120th commencement ceremony was the largest yet, but many students stood out from the crowd of more than 650 grad caps that filled the RP Funding Center in Lakeland on May 2.
While many students spend weeks before graduation brainstorming, prepping, and bedazzling the perfect mortarboards, others have the opportunity to make last-minute additions at the Student Activities and Leadership Office's (SALO) decorating table before the ceremony.
Here are some standout caps from Polk State's 2019 class.
Some were empowering.



Some were humorous.


Some were inspired by Disney.


One was inspired by some close Friends.

Others paid tribute to family.


While some reflected on the journey.

One gave a shout out to first-generation-in-college grads.

And others shared where they're off to next.

Polk State agrees — it was the best night ever! Congratulations, class of 2019!