Polk State enrolling now for new civics summer camp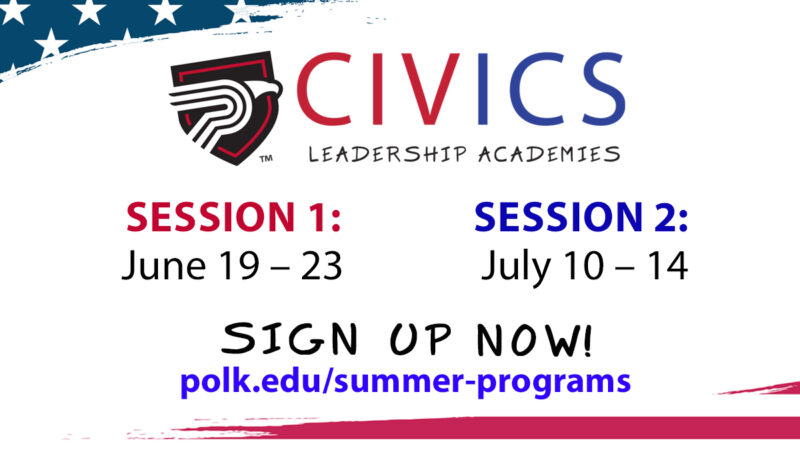 As school lets out for the summer, Polk State College will have options for youngsters when it comes to fighting boredom.
Making its debut this summer is the Civics Leadership Academy.
This new camp offers hands-on learning at the leadership level. Over the weeklong camp, teams of students will identify an issue within their city, school, or community that they are passionate about and then work together to find a solution.
"This provides students an opportunity to really engage with their community," said Cathryn Goble-Smith, Program Director for Public Service Career Pathways. "It's a good opportunity to work together to sharpen their problem-solving skills."
The camp, which lasts daily from 8:30 a.m. to 5:10 p.m., is available for students from sixth through ninth grade. Session 1 takes place on the Lakeland Campus from June 19 through 23. Session 2 will be held on the Winter Haven Campus from July 10 through 14. Lunch will be provided.
Registration is open for the Civics Leadership Academy and thanks to a generous donation from the Florida Department of Education, the cost is just $100 per student for the entire week. More information is available at www.polk.edu/summer-programs/civics-leadership-academy.
"For a weeklong camp, this a very affordable price, thanks to the grant," Goble-Smith said. "This is going to be a really fun learning opportunity."