Polk State EMS Student Helps Revive Man After Heart Attack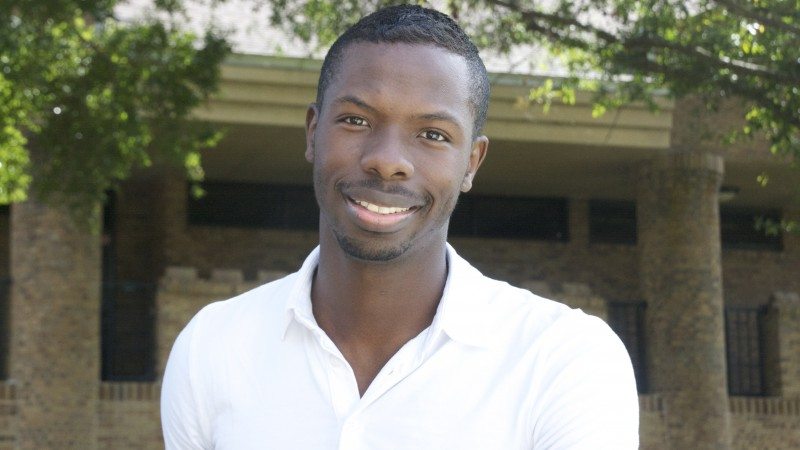 Even weeks afterward, Tim Williams still gets the chills when he thinks about the scene that unfolded at the Lakeland Family YMCA, during his shift at the check-in desk.
And as he recounts the story — and the inspiration it's provided him — it's hard not to feel a little tingly, too.
Williams, 23, is a year away from completing his Associate in Science degree in Emergency Medical Services. In fact, he hasn't even yet earned his Emergency Medical Responder certificate, qualifying him to provide the most basic medical care.
If the events of Oct. 15 are any indication, however, he's got just what it takes to eventually become a paramedic.
It was mid-morning on that day, shortly before Williams would get off work and head for class at Polk State Lakeland, when a member of the Lakeland Family YMCA collapsed just inside the men's locker room.
Williams said he and his fellow YMCA employees rushed to help the man, who didn't have a pulse when they got to him. Working together, Williams and his coworkers gave the man CPR and used an Automated External Defibrillator (AED) to revive him.
"(The man) had flat-lined. He would have died without our staff members," said YMCA of West Central Florida Executive Director Kirk Eich. "Tim remained calm the entire time. You never know how you're going to react until you're in that situation, but he performed well. He absolutely has what it takes to become a paramedic."
When he visited him in the hospital several days later, Williams said he learned the man had suffered a massive heart attack, but with surgery was expected to recover.
His education thus far in Polk State's EMS program, combined with training required by the YMCA, prepared him to react quickly to the situation, he said.
What he was unprepared for, however, was the surge of emotion that followed the day's events.
Williams also coaches cross-country at Lakeland High School, and he's also spent time doing humanitarian work in Africa, the Dominican Republic and Haiti.
None of these things can compare to the feeling of having helped one person live to see another day.
"Nothing in this world can match that," said Williams. "Words can't even describe how it felt. I'm just a regular human who did what I've been trained to do. Helping him, it made me feel extremely complete."
Polk State EMS Director Don Guillette said Williams is a fine example of the excellence that defines students in the program.
"Our students are trained to be leaders in the field, to make every difference for the lives of their patients," he said. "Tim proved he's ready to do that even early in the program. It will be exciting to watch him develop his potential in EMS."
The field of EMS has three tiers, with paramedics at the top, above emergency medical technicians and emergency medical responders. Polk State EMS offers training options for those seeking to work at any level of the EMS ladder, and an associate's degree in EMS for paramedics interested in career advancement. In addition to EMS, Polk State Public Safety offers associate's and bachelor's degrees in Criminal Justice, and an associate's degree in Fire Science. In addition to EMS, Polk State Health Sciences programs include Cardiovascular Technology, Diagnostic Medical Sonography, Nursing, Occupational Therapy Assistant, Physical Therapist Assistant, Radiography and Respiratory Care.