Polk State Education grad returned to school after nearly 20 years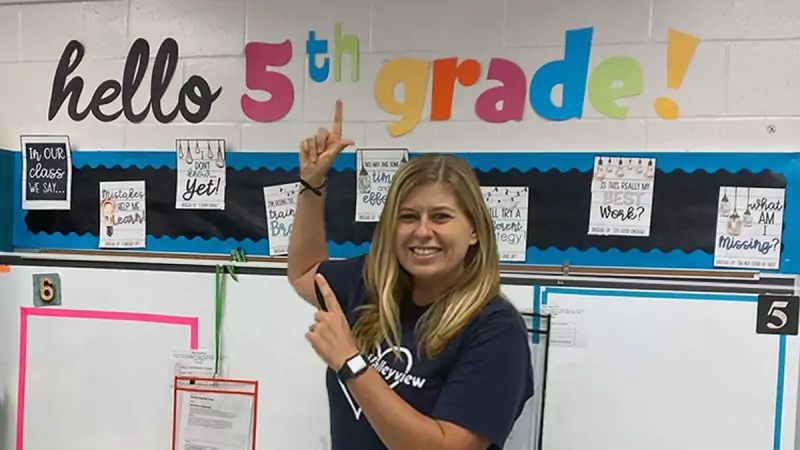 When Tracy Garcia graduated from high school in 2001, she attended a university but didn't complete her degree because "life took over."
"I wasn't sure what I wanted to do so I worked my way through retail," Garcia said. "After 19 and a half years, I decided that was no longer for me. It was time for me to determine what really makes me happy."
After helping to raise three stepchildren and volunteering in their schools, she realized that she wanted to work with children.
"Being in the schools was such a great experience," she added. "I was always in awe of what the teachers did and how great and helpful they were with my kids."
Polk State College was the local, affordable option. Polk State is the only public post-secondary institution in Polk County offering state-approved teacher education preparation programs.
Garcia discovered that Polk State was also a quality option that provided the flexibility to work in the schools while completing her courses and field studies to become a teacher. Once she achieved her Associate in Arts degree, she enrolled in the Bachelor of Science in Elementary Education Program.
"I was able to attend Polk State without any loans, scheduling was flexible, I enjoyed the small class sizes, and my class was like a small community – we still keep in touch," said Garcia who graduated in 2021. "Polk State is a great support system."
Polk State's Bachelor of Science in Elementary Education Program is a 60-hour, Florida state-approved teacher preparation program that builds on an Associate in Arts degree. Graduates of the program are eligible for the Florida Professional Teacher Certification within Elementary Education with both ESOL and Reading endorsements.
"Polk State was a good fit for me because scheduling was never an issue. There were day classes, evening classes, and through COVID we had online classes," Garcia explained. "I was able to work full-time in a school first as a substitute teacher, then as a paraeducator, and gain that experience while working toward my degree."
The program includes field study experiences in Polk County Public Schools. Garcia studied at Valleyview Elementary where she was subsequently hired. When it was time to do her internship – another requirement built into the Polk State Education Program to provide hands-on, real-world experience for teacher candidates – she went to Carlton Palmore Elementary.
"The program's field experiences and internship are great because you have the opportunity to see different classroom management styles. What works in one classroom may not work in another. Teachers need to read the classroom and adjust based on what their students need – that was my key takeaway," Garcia reflected.
Now she teaches fifth grade at Valleyview.
"I felt comfortable coming into the classroom because Polk State's program has a lot of hands-on activities requiring the creation and execution of lesson plans," she added. "It's not just lecture, it's real-world applications of what we are learning and that enabled me to understand the best ways for students to learn."
Garcia's principal, Jennafer Rogers, shared that Garcia is continuously seeking to enhance her skills and classroom.
"'A well prepared and engaging teacher is a catalyst…, a spark that creates the desire to learn in our students,'" Rogers shared, quoting Robert John Meehan. "Mrs. Tracy Garcia is a continuous spark that drives the desire in her students to learn. She is always researching new ways to make learning exciting and engaging."
Garcia encourages aspiring educators to pursue a career in teaching and their degree at Polk State.
"It is a very challenging career, but it is so rewarding in the sense that the kids are excited to see you and you have the opportunity to see how much they grow in the year that you have them," she said.
She noted the value of attending Polk State, especially for students seeking to teach at Polk County Public Schools.
"Polk State puts you into Polk County schools and that opens a lot of doors for you to meet people and potential job opportunities," Garcia explained. "It prepares you for our local classrooms."