Polk State College to Host Editor of Ebony Magazine for Two Events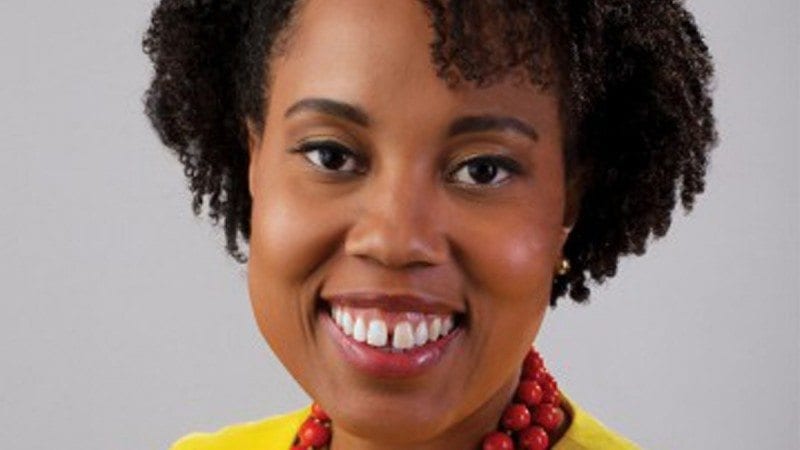 As part of its Black History Month celebration, Polk State College will host Mitzi Miller, editor-in-chief of EBONY Magazine, for two events.
As a staple of the newsstands for nearly 70 years, and with a circulation of more than 1.2 million, EBONY is one of the nation's leading African-American magazines.
Miller was named editor-in-chief in April 2014, after having previously worked as editor-in-chief of Jet, also a top-selling magazine targeting African-Americans. Miller has also worked at Honey, JANE and SET magazines.
Additionally, Miller is the co-author of five books, including "The Vow," "The Angry Black Woman's Guide to Life" and three titles for the "Hotlanta" young adult series. "The Vow" is the basis for Lifetime's new movie, "With this Ring," which debuted in late January.
Miller's numerous accolades include being named among The Root 100 honorees for 2013; The Root is a news, opinion and culture website for African-Americans. She was also selected as one of Florida A&M University's 125 Outstanding Alumni of the Quasquicentennial and holds a spot on Crain's Chicago Business Magazine's 2011 40 Under 40 roster.
Miller graduated from Florida A&M University and currently resides in Chicago.
Her scheduled events at Polk State College include:
Feb. 12
11:30 a.m.
Polk State Lakeland
3425 Winter Lake Road
Room LLC 2188
Lunch and conversation with students
Feb. 13
5:30-7 p.m.
Polk State Winter Haven
999 Ave. H N.E.
Room WST 126
Community forum, "Brown, Black and Blue: Politics, Education, Crime and the Black Community"
Miller will moderate a panel discussion that will also include:
James Arnold, a Polk State student who mentors local youths
Melony Bell, Polk County commissioner
Jacqueline Bowen, associate superintendent and chief academic officer for Polk County Public Schools

Jonathan Evans, city manager of Haines City

Vanessa Flowers, director of student finance support at Socle Education who has experience mentoring children of various cultural backgrounds
Brian Haas, chief assistant state attorney, who can provide data and insight on the black community
Larry Holden, Davenport police chief and president of the Polk County Police Chiefs Association
Steven Hunnicutt, Winter Haven mayor pro-tem
Deldrick Leonard, pastor at Bethel Missionary Baptist Church in Lake Alfred and a guidance counselor at Jewett Middle Academy
Frank O'Harroll Jr., youth advocate
Frank O'Reilly, former Polk County School Board member and Lakeland mayor who advocates for equity in education
Reginal Webb, Polk State vice president for student services
Jeffrey Williams, educator and creator of Risk Club, an after-school program that helps low-income middle- and high-school students prepare for college or careers
Both events are free and open to the public. Sponsors of the events include the College's Office of Equity and Diversity and Student Government Association.