Polk State College thanks Polk County Legislative Delegation for support as Governor signs budget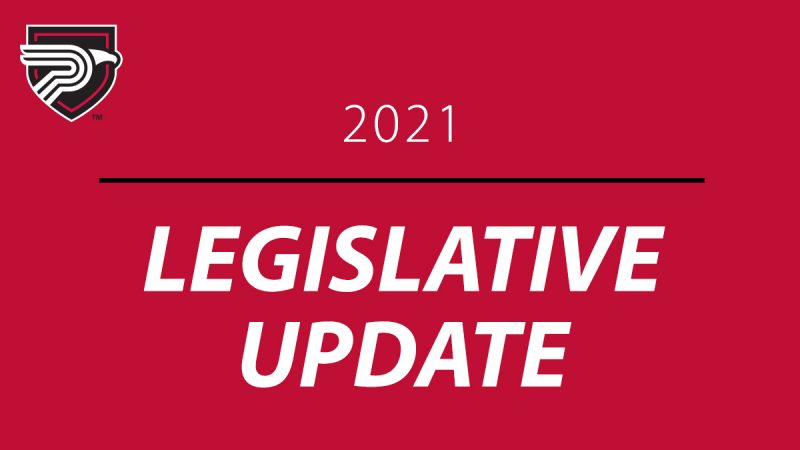 After a year of extraordinary challenges, Polk State College received some very welcome news on Wednesday with Governor Ron DeSantis signing the state's $99.5 billion 2021-2022 budget which boosts funds for the College.
This year's budget is the largest in the state's history due to federal funds received to address the impacts of the COVID-19 public health emergency.
The budget increases Polk State College's recurring operational funding by $5 million and includes $2.2 million in Public Education Capital Outlay (PECO) funds for campus-wide safety and security enhancements as well as $16.3 million in COVID-19 relief funds to address renovations to Building 4 on the Winter Haven Campus.
"We appreciate Governor DeSantis's support of Polk State College and our students, and we continue to work toward his goal of making Florida number one in the nation for workforce education," Polk State President Angela Garcia Falconetti said. "His action today will ensure critical services for more than 15,000 degree-seeking students, as well as an additional 9,000 students in workforce training programs at Polk State College."
The legislative process is a collective effort and Polk State's success during the 2021 Legislative Session was attributed largely to the Polk County Legislative Delegation and the leadership of Senator Kelli Stargel, who served in the position of Chair of Senate Appropriations.
"I am incredibly thankful to the members of the Polk County Legislative Delegation who ensured that the needs of our students, College, and community were kept at the forefront this legislative session," Falconetti said. "Our local delegates continue to serve as strong advocates for our students, quality higher education, and the economic development of our community, helping to ensure a bright future for Polk County."