Polk State College Showcases Hospital Partnership at National Event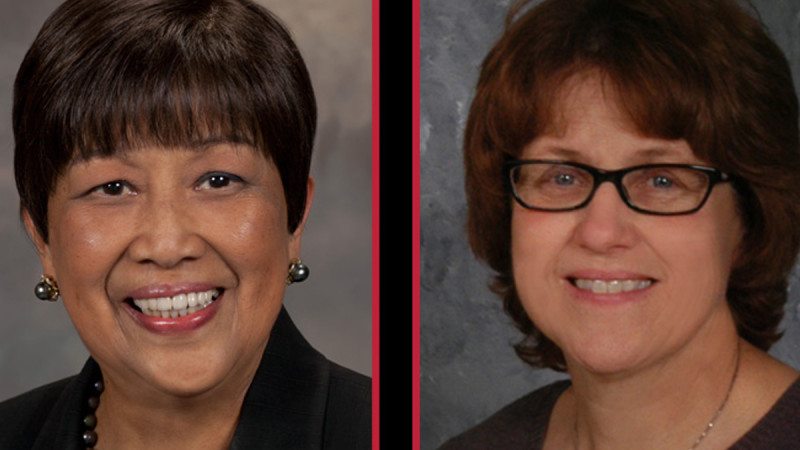 Polk State College showcased its partnership with Winter Haven Hospital's robotic surgery team at the recent Association of Community College Trustees Leadership Congress in Boston.
The Washington, D.C.-based ACCT is a nonprofit organization that represents more than 6,500 elected and appointed trustees who oversee 1,200 community, technical and junior colleges, making decisions that affect more than 11 million students annually.
Each year, trustees, presidents, federal officials and other employees, leaders and supporters of community colleges gather for the ACCT's Leadership Congress. The theme of last week's 43rd Leadership Congress was "Leveraging Student Success Through Partnerships, Innovation, and Evidence."
Polk State District Board of Trustees Vice Chair Linda Pilkington encouraged the College to apply to present at the event.
"When I got the information about the ACCT Leadership Congress, one of the things it highlighted was partnerships with organizations. Polk State has so many partnerships with hospitals and other organizations. It's great that we got accepted and were able to showcase all that we're doing at a national forum," Pilkington said.
Pilkington said partnerships such as the one Polk State has with Winter Haven Hospital allow students hands-on learning experiences that the College might not otherwise have the resources to provide.
"We have to partner with different facets of the community to be successful," she said.
Pilkington, along with Polk State Winter Haven Provost Sharon Miller, Polk State Chain of Lakes Collegiate High School Director Bridget Fetter, and Professor Suzy Halverson presented during a session titled "Robotics, Microsurgery, and Medical Terminology." The presentation discussed the partnership between Polk State Chain of Lakes and Winter Haven Hospital's robotic surgery team, headed by Dr. Sijo Parekattil.
Through this partnership, Polk State Chain of Lakes and the Hospital earlier this year launched Scholarobotics, a summer program in which high school students complete a college-credit class in Medical Terminology and gain firsthand experience with the Hospital's da Vinci Surgical System. Also through the partnership, the College and the Hospital earlier this year began the world's first Robotic Surgery Credential, a training program for Registered Nurses and surgical technicians who participate in robot-assisted surgeries.
Halverson said she hoped attendees of the session left with new perspective on the value of establishing similar partnerships with local businesses and organizations.
"Through these types of partnerships, it is possible to touch so many age groups, from high school students, to college students studying Nursing, to those already working in the medical field. It's a multilevel approach," she said.
Fetter said she was excited to share information about Polk State Chain of Lakes. Students at the school simultaneously earn credits toward their high school diplomas and associate's degrees, making for a rigorous educational experience that, through the partnership with the Hospital, also offers one-of-a-kind opportunities.
"It's so inspiring to think about the experiences we're giving our students," she said.