Polk State College operations to continue remotely through safer-at-home order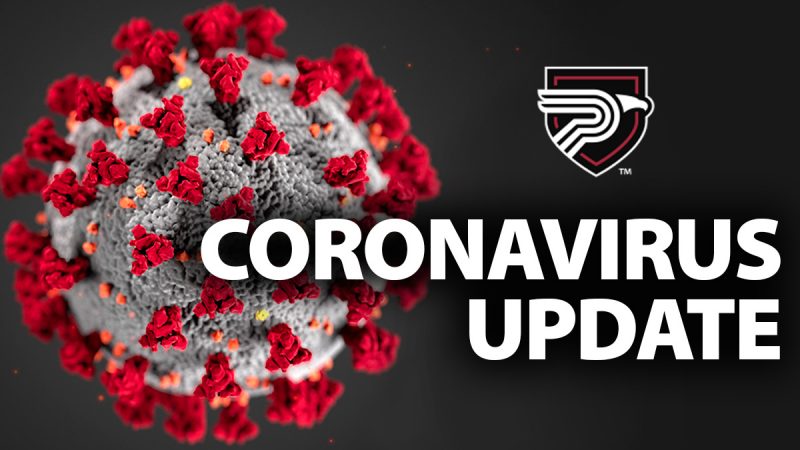 Florida Governor Ron DeSantis issued a statewide safer-at-home order Wednesday afternoon that will take effect at 12:01 a.m. Friday, April 3, 2020, and will expire on Thursday, April 30, 2020, to help prevent the spread of COVID-19.
Polk State College has been proactive in moving its instruction and operations online and, as such, should not be noticeably affected by the safer-at-home order. Online instruction and remote student services will continue as they have since the College resumed instruction on March 30.
While students, faculty, and staff continue to be advised not to visit the College, there are some exceptions that remain in place to facilitate online learning.
Per the executive order, which states that educators supporting colleges for purposes of facilitating distance learning or performing other essential functions, faculty can still make arrangements to collect instructional items from their classrooms, labs, and offices for the purpose of facilitating online instruction. Students can come to campus by appointment only for the purpose of collecting equipment needed for online learning. Cleaning and sanitation of all visited areas continue to take place. Students and employees should note that the executive order states that individuals 65 and older and individuals with significant underlying medical conditions shall stay home and take all measures to limit their risk of exposure to COVID-19.
Polk State understands that the safer-at-home order may further limit students' access to the internet and technology.
A list of resources is available for students online and the below Wi-Fi access points can be utilized in public parking areas throughout Polk County. Students who use these public locations are encouraged to practice social distancing and remain in their cars.
City of Lakeland's SurfLakeland is free downtown and in select areas of the city. Students accessing SurfLakeland downtown should note the parking restrictions posted on signage. The best signal is around Munn Park and students should consider parking next to the park to leave areas in front of restaurants open for curbside business.
City of Lake Wale's CityNet Wi-Fi provides free hotspots throughout Lake Wales.
City of Winter Haven is creating several high-speed Wi-Fi access points for Polk State students. Access points are located downtown. The downtown parking garage has both unsecured and secured Wi-Fi available. The password for all secured Wi-Fi networks is MyWinterHaven.
The College is in the process of adding additional Wi-Fi access points in campus parking lots and in partnership with other municipalities.
The College also has established the Academic Support Line for students who have equipment and internet needs. Starting Thursday, April 2, students may call the line at 863.669.2833 between the hours of 8 a.m. and 5 p.m. Monday through Friday for assistance.
Students are asked to monitor their College emails and accounts, www.polk.edu, and Polk State's social media for updates and additional resources as they become available.