Important updates and resources for moving to online classes at Polk State College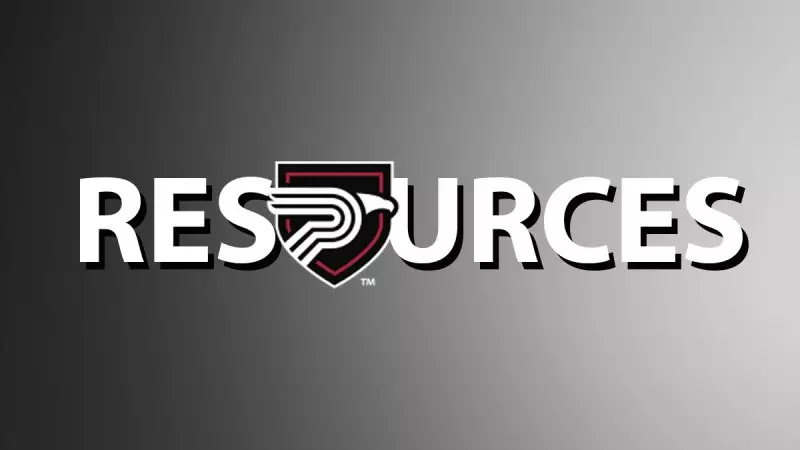 Polk State College is dedicated to fostering a healthy learning environment and is prepared to resume instruction online on Monday, March 30, for the remainder of the 2020 Spring Semester to help prevent the spread of coronavirus (COVID-19). This includes dual enrollment courses and the College's three collegiate high schools.
The College understands that the move to online classes can be challenging for students. Faculty and staff have been working diligently to not only move their classes online but to also gather resources for students to make sure the transition goes as smoothly as possible. The College encourages students to review and take advantage of these resources prior to classes resuming online on March 30.
Free Spectrum Wi-Fi and broadband is available for households with K-12 and college students who do not already have a Spectrum broadband subscription. To enroll, call 1.844.488.8395. Installation fees will be waived for new student households. Wi-Fi hotspots will also be open across Spectrum's footprint for public use.
Polk State's Canvas Orientation is available online and the College recommends students complete this orientation before instruction resumes online on March 30. Courses will be available and accessible through Canvas, which has an easy-to-use interface and mobile-friendly app on Android and iOS. Students can receive course updates, submit assignments, communicate with professors, and more through Canvas.
Canvas support is available 24-7 by calling 1.844.880.9814.
The College has Guidelines for Students in the Online Environment.
Office 365 including Word, Excel, and PowerPoint is available online.
Online tutoring is available through Canvas, including Polk State tutors through Knack and Smarthinking.
Online help with writing is available from Polk State English professors in The Writing Studio.
Online library services are available at polk.edu/library, including electronic books and databases. Ask A Librarian is also available on Canvas.
Advising and registration assistance is available by emailing registrar@polk.edu.
Financial aid assistance is available by emailing financialaid@polk.edu.
The BayCare Student Assistance Program offers immediate counseling assistance from licensed professionals. All services are 24-7, free, and confidential, providing support from managing classes, to managing stress. Students can call 800.878.5470 or access services online at BayCare's Personal Advantage.
United Way's 2-1-1 is a comprehensive source of human and social services information. Specialists are available 24-7 to connect individuals with services in Polk, Hardee, and Highland counties online, by phone at 888.370.7188, by texting your zip code to 898-211, or by emailing uw211help@gmail.com.
The College also understands students' concerns about courses and programs with labs and field experiences that present additional challenges for moving online. It is important for students to monitor their Polk State emails and College accounts for communication from their instructors with information specific to their courses and programs.
Additionally, the College continues to evaluate opportunities for remote testing. The application for TEAS testing has been closed. The College will honor any TEAS testing appointments that were scheduled before instruction was suspended on March 16. The number of students per time slot will be based on the Centers for Disease Control and Prevention's (CDC) current guidance which recommends no more than 10 individuals in a confined space at a given time. The College is working through the logistics of scheduling, crowd management, security, and cleaning to make this feasible and to ensure the safety and well-being of students, faculty, and staff.
When the College resumes instruction on March 30, essential personnel will be reporting to the College's campuses and centers with the additional employees working remotely to ensure full operations and services for students. Students are asked to avoid visiting the College's campuses and centers until further notice.
Student Services has the capability to provide nearly all services remotely, including pre-advising, advising, registration, and most financial aid services. Student Services will continue to use the email addresses registrar@polk.edu and financialaid@polk.edu, as well as web chat available through polk.edu. Beginning April 1, Student Services will also use Zoom video and web conferencing to maintain communication with students. More information on this feature is forthcoming.
The College is working on additional options for internet access and computer equipment for students. The College requests that students do not submit Help Desk tickets for equipment at this time. More information is forthcoming.
Polk State understands that in these difficult times, it is easy to feel overwhelmed and to think that withdrawing from classes is the best option. The College encourages students to reach out to their instructors and advisors for assistance. However, if a student does not feel comfortable with completing the 2020 Spring Semester online with the resources and guidance provided, the College has extended the withdrawal dates as follows. Withdrawals will be processed according to the normal withdrawal procedure.
16-week session – changed from March 30 to April 6
12-week session – changed from April 7 to April 14
Fastrack 2 – changed from April 17 to April 24
The College has also postponed 2020 Summer Semester registration dates to allow more time for pre-advising. The dates are as follows.
Priority and dual enrollment registration that was scheduled to take place for currently enrolled students for the summer and fall semesters on March 30 will now take place on April 6.
Open enrollment for summer, which was scheduled for April 6, will now take place on April 13.
Summer classes will begin on May 7. A decision has not been made yet on whether summer classes will take place face-to-face, online, or in hybrid formats.
Open enrollment for fall will start on June 1. Fall classes will begin on August 17.
Students who have any questions or concerns are asked to contact a Dean of Student Services. The Winter Haven Campus Dean may be reached at 863.292.3740 or lpakowski@polk.edu. The Lakeland Campus Dean may be reached at 863.669.2813 or slittle@polk.edu.
The College's COVID-19 webpage is also available with more information and answers to frequently asked questions.
Please continue to monitor Polk State email, www.polk.edu, and the College's social media for updates.
"We will continue to make decisions in the best interest of students, faculty, staff, and the community to ensure all can complete this semester successfully and healthily," Polk State President Angela Garcia Falconetti.