Polk State College Nursing Students: Learning High Impact Communication Skills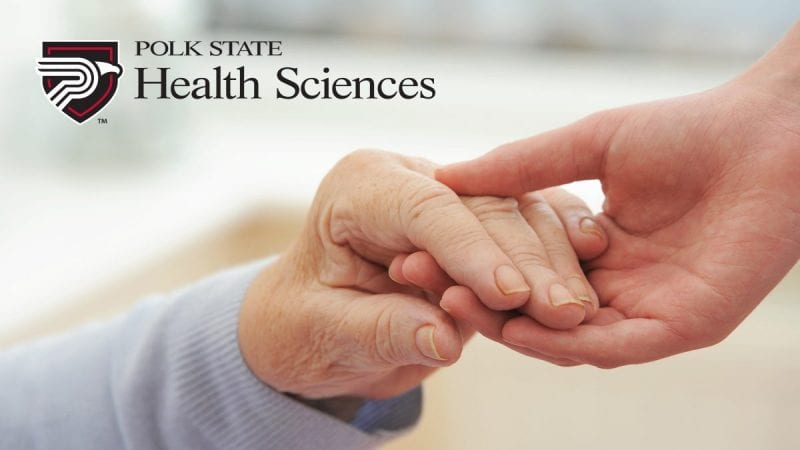 Every semester, Polk State's nursing program students participate in the "Communication/Well, Older Adult Nursing Lab." Volunteers over the age of 65 visit the campus to meet with first semester nursing students to share their insights on life and aging, healthcare experiences, and wellness activities. Nursing Professor Lynda Schaak pioneered this innovative and interactive program, as she wanted her students to focus on the experiential guidance these older adults could provide regarding nursing and healthcare. Nursing Professor Jean McDonnell –Bennett is continuing to develop this creative activity.
The interaction between the students and volunteers is very special. Students glean valuable insight into the dynamics of the older generation. Significantly, the students quickly realize that they differ only slightly from their more seasoned peers in how they live, work, and play. In fact, students recognize that dreams, goals, respect, and values transcend age or gender. Through their participation, they find that all are on the same journey towards a "life well lived."
For the volunteers, the time is equally special. They appreciate and respect the journey of these first-semester students and welcome the opportunity to provide mentorship and friendship on their path. Some of the topics of the spring 2017 lab included: spirituality in a healthcare setting; tips for effective communication; work and life balance; and respect, loyalty, and transparency in the clinical setting.
At Polk State College, staff and faculty not only provide students with the essential education required to practice nursing in a clinical setting—students are also given real-world, tangible skills for their future careers.
Polk State's Nursing Program is one of several Health Sciences programs offered by the College. The Nursing Program offers Associate in Science in Nursing and Bachelor of Science in Nursing degrees. Other Polk State Health Sciences programs include Cardiovascular Technology, Diagnostic Medical Sonography, Emergency Medical Services, Occupational Therapy Assistant, Physical Therapist Assistant, Radiography and Respiratory Care.