Polk State College delays Phase II of Return to Campus to August 17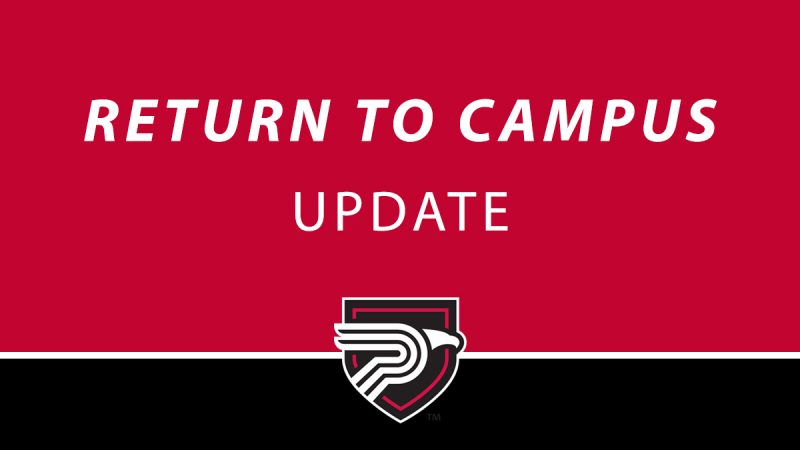 Polk State College has delayed Phase II of its Return to Campus Plan from August 3 to August 17, 2020, due to recent pandemic data and guidance from local health officials.
Polk State continues to follow guidance from the Centers for Disease Control and Prevention (CDC), Florida Department of Health, and Florida Department of Education. Be the Solution: Polk State College's Return to Campus plan is malleable and will be adjusted accordingly as the public health emergency continues to evolve.
"Out of an abundance of caution and with the safety of faculty, staff, students, and the greater community as our No. 1 priority, we have adjusted the Return to Campus Plan," Polk State President Angela Garcia Falconetti said.
Enrollment is open for the Fall 2020 Semester. Classes will start on August 17 and take place online. Students can call 863.297.1000 or email registrar@polk.edu for assistance with registration and advising, and call 863.297.1004 or email financialaid@polk.edu for assistance with financial aid.
"Faculty and staff are working around the clock to ensure students have the support they need," Falconetti said. "Additionally, we will use this time to further inform students, employees, and community members of the Return to Campus Plan through consistent communication, training opportunities, and more as we approach a safe transition to Phase II."
When the College enters Phase II, administrators and selected staff will return to campuses and the Lakeland Technology Building (LTB) and the Winter Haven Administration Building (WAD) will open to students and visitors.
Students, faculty, staff, and visitors are encouraged to actively monitor their health and self-screen daily for COVID-19 symptoms before coming to campus. If an individual is sick, or has COVID-19 symptoms, they should not come to campus.
During Phase II, cloth face coverings will be required to be worn by all students, faculty, staff, and visitors on campus. Cloth face coverings must remain on, indoors and out, except when eating, drinking, or when alone. This includes while in classrooms, hallways, restrooms, travel to and from class, offices, common areas, etc. A face covering can be made of a variety of materials, such as cotton, silk, or linen and should be a minimum of two layers. The City of Lakeland and City of Winter Haven both have mask ordinances that require face coverings to be worn inside their city limits.
Students, faculty, staff, and visitors should also socially distance by keeping at least 6 feet of space between individuals. The College has floor markings and directional signage to assist with social distancing.
The College's Clean Team continues to sanitize using Centers for Disease Control and Prevention (CDC) guidelines and Environment Protection Agency-approved disinfectant. Building occupants are encouraged to clean and disinfect frequently touched surfaces daily, wash hands often, and cover coughs and sneezes to help prevent the spread of COVID-19.
Students, faculty, and staff are encouraged to review Be the Solution: Polk State College's Return to Campus Plan and monitor the COVID-19 page for updates.