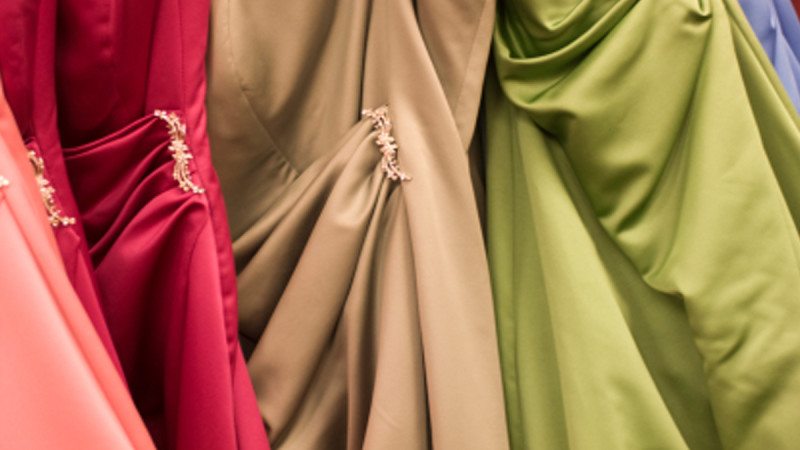 Students from Polk State Chain of Lakes Collegiate High School are collecting dresses to help others have the kind of prom night they've always imagined.
"Prom is a night of magic and fun, when you get to dress up and feel like a princess and have fun with your friends," said Michelle Luckett, a Lakeland resident and member of Polk State Chain of Lakes Collegiate High School's Leadership Cadre, a service-learning club.
"If I couldn't go to prom because I was financially unable to buy a dress, that would be devastating. We want to do everything we can to help other students feel special on prom night."
The Polk State students began collecting dresses on March 18 and will continue to do so through May 1. So far, they've collected about two-dozen dresses, which they will hand over to Winter Haven's Women's Resource Center.
Women's Resource Center will sell the dresses at its Cheep Boutique, putting affordable prom fashion within reach for students across Polk County.
Polk State Chain of Lakes Collegiate students are spreading the word about their collection through flyers and Facebook.
The effort won't just benefit females. Students are also accepting suits to help high-school males enjoy prom night.
"We wanted to give back and let teens who can't afford to go to prom have that opportunity," said Zamani Aziz, a Polk State Chain of Lakes Collegiate student who lives in Poinciana.
Donations may be dropped off on school days between 8 a.m. and 1 p.m. at Polk State Chain of Lakes Collegiate High School, on the campus of Polk State Winter Haven, 999 Ave. H. N.E. All styles and sizes of dresses and suits are welcome, but donations should be in good condition, with no stains or tears.
Polk State College operates two public, charter high schools, Polk State Lakeland Collegiate and Polk State Chain of Lakes Collegiate in Winter Haven. The schools serve juniors and seniors, allowing them to fulfill requirements for their high school diplomas while also earning college credit — all at no cost. In many cases, students graduate with both their diplomas and associate's degrees.