Polk State Chain of Lakes Collegiate High School students plant tree in honor of 2021 class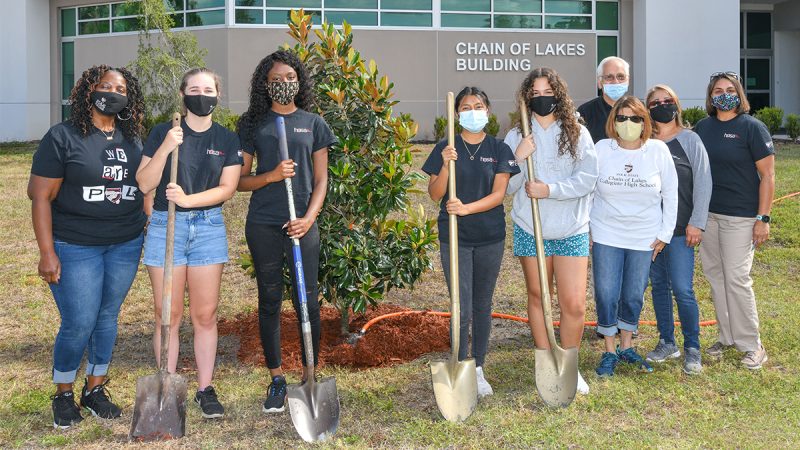 Students from Polk State Chain of Lakes Collegiate High School planted a Little Gem magnolia tree on the Winter Haven Campus today in honor and memory of the class of 2021 and all those affected by the pandemic.
The planting came at the suggestion from students in the school's chapter of HOSA — Future Health Professionals.
"The pandemic really messed up our senior year so we in HOSA wanted to plant something for the senior class in remembrance of how we've gone through all the struggles and come back and actually were able to graduate, most of us with our Associate in Arts degrees," said Jenna Webb, a graduate of Polk State Chain of Lakes Collegiate High School's 2021 class.
"We wanted to plant this tree so that future generations of HOSA students can add something to it, like flowers or a rock garden for example, and so we can all look back and remember a very different year," she added.
"We also really wanted to do something good for our community and for the earth, so we thought a tree would be the perfect thing because it doesn't harm, it only helps, and it's a beautiful thing that'll grow even bigger so it kind of resembles how our class and this HOSA chapter will grow and branch off into different things."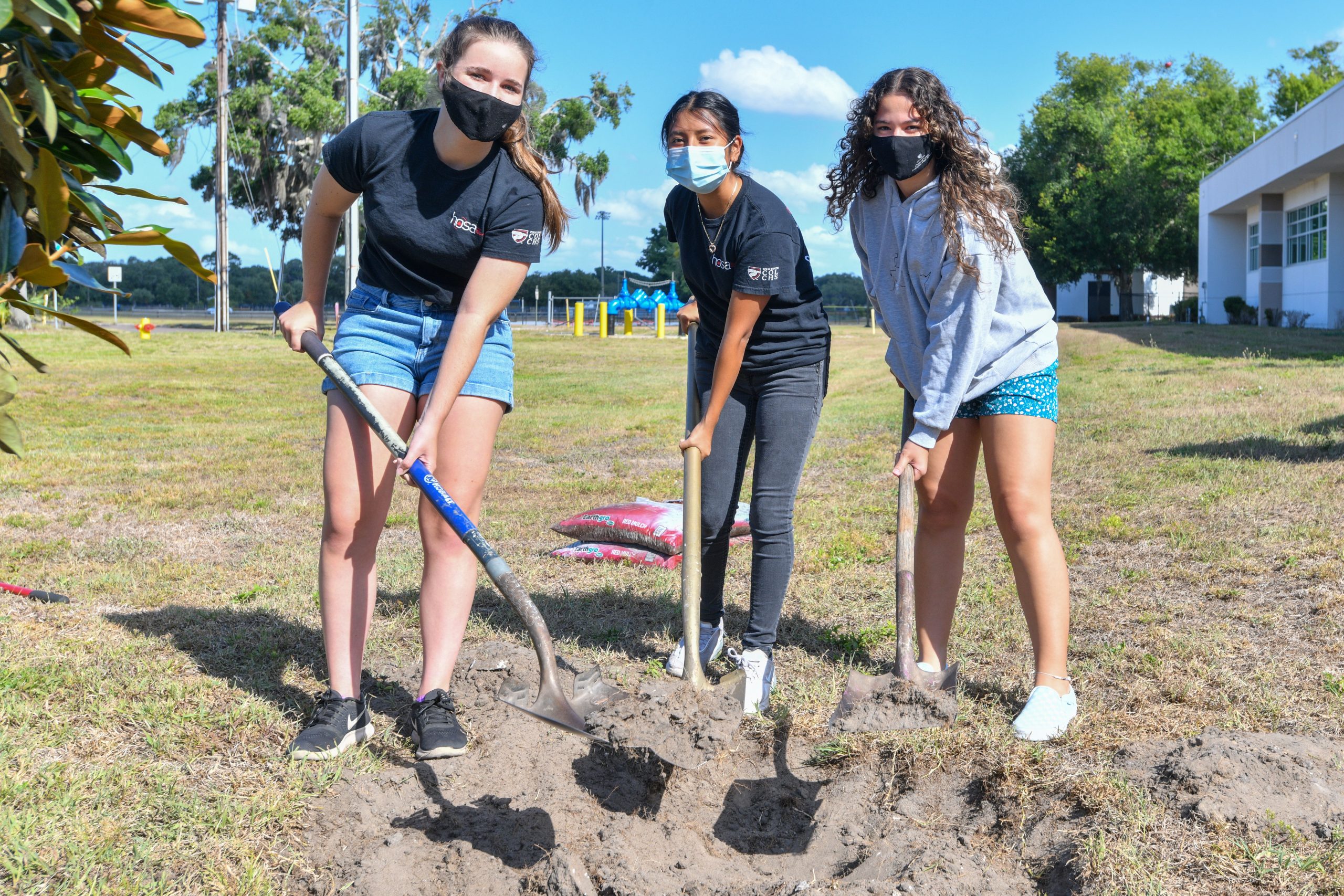 Suzanne Halverson, Professor of Anatomy & Physiology/Allied Health Science Coordinator, calls the newly planted magnolia a "legacy tree."
"We're planting this tree is in memory and in honor of those affected by the pandemic," she said.
"It's an opportunity to leave a legacy for the class of 2021 and for those who have gone through such a challenging school year."
Plans call for installing a plaque explaining the tree's significance at a later date.