Polk State Center for Public Safety To Host Career Expo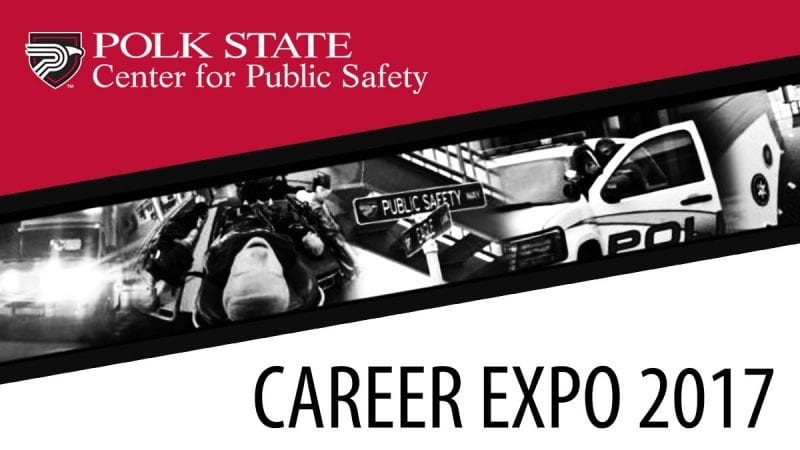 More than 40 vendors will be on hand for the Polk State Center for Public Safety 2017 Career Expo on Friday, August 4 from 9 a.m. – 2 p.m. at the Center located at 1251 Jim Keen Boulevard, Winter Haven. If you have an interest in public safety career opportunities or training, then we invite you to attend this informational event.
The expo will include workshops focused on resume and interview training, dressing for success, and understanding social media from a career perspective. As well, participants will have an opportunity to meet with potential employers and learn about job opportunities.
"Our academies boast close to a 96% hire rate," said Academy Coordinator Sgt. Christine Ford. "This is great, but we want to be at 100%. Events such as these provide opportunity to increase our enrollment, which maintains our statistics for accreditation and makes us an attractive program in the state, leading us to our ultimate goal— to be the best program in the state of Florida."
Participants and vendors may register for the event HERE.
To learn more about the programs offered at the Polk State Center for Public Safety, please visit: polk.edu/public-safety.