Polk State Celebrates "Topping Out" of Center for Public Safety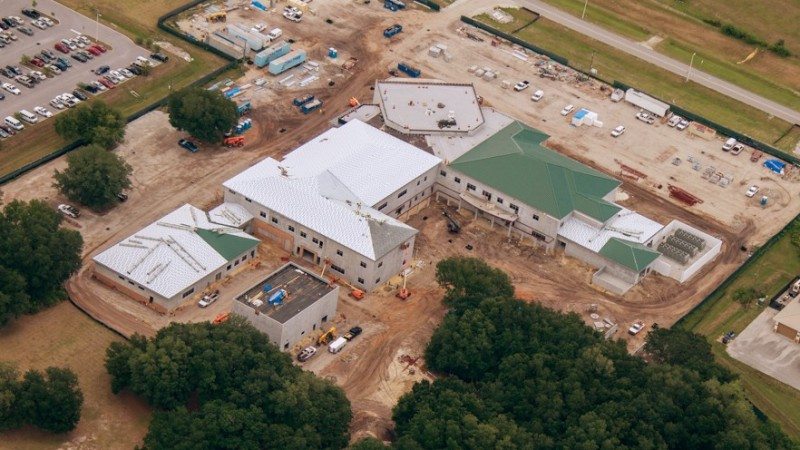 Polk State College officials, law enforcement representatives and construction workers gathered Thursday for a topping-out ceremony at Polk State's Center for Public Safety in Winter Haven.
In building construction, topping out is traditionally held when the last beam, or its equivalent, is placed atop a structure during its erection. After topping out, numerous elements of construction remain, including interior finish and most mechanical, electrical, and plumbing systems.
Rebecca Smith, president of A.D. Morgan Corporation, general contractor for the project, said, "This new building will do great things for the community. Working with Polk State is a true joy."
Polk State President Eileen Holden said the project is the result of "a fine partnership with public safety and law enforcement. They deserve a building like this for their training."
According to Polk County Sheriff Grady Judd, "This is much more than a building. In this facility, future law enforcement officers will learn how to keep you safe."
Thanking everyone who worked on the project, Judd said, "You are truly the foundation of all that will come later."
The Polk State Center for Public Safety is located at 1251 Jim Keene Blvd. Set to open in January, the 101,500-square-foot facility will house the College's programs in Criminal Justice, Emergency Medical Services, Fire Science Technology and the Polk State Kenneth C. Thompson Institute of Public Safety.