Polk State bookstores to offer in-person services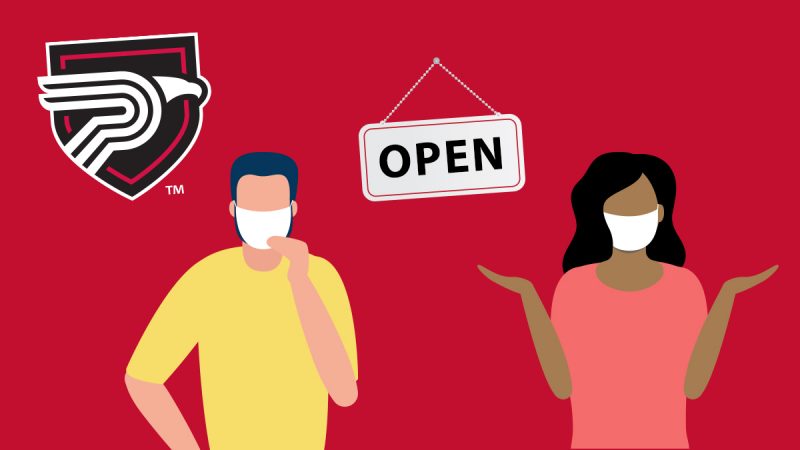 Beginning November 30, Polk State College's bookstores will offer in-person services for a limited number of dates in December 2020 and January 2021. The College's bookstores, located on the Lakeland and Winter Haven campuses, will be open to allow convenient access for students to return textbooks, complete textbook buyback transactions, and purchase or rent instructional materials for the spring semester.
The bookstores will be open for in-person services on the following dates and times:
November 30 – December 11, 2020 | Monday – Friday | 10 a.m. – 4 p.m.
January 2 – January 16, 2021 | Monday – Friday | 9 a.m. – 5 p.m. | Saturday | 10 a.m. – 3 p.m.
Both bookstores will continue to offer online ordering, delivery by mail, and curbside pickup. Additionally, Polk State's bookstores are offering free return by mail for rental textbooks. Students should visit the Rental Return page on the online bookstore site to create a free UPS label. Students will need their order ID to complete the transaction. The deadline for textbook rental returns is December 9.
To retrieve an order ID or for questions, email the Lakeland Campus Bookstore at sm8125@bncollege.com or the Winter Haven Campus Bookstore at sm8126@bncollege.com.
For more information about Polk State College's bookstores, visit: polk.edu/student-life/polk-state-college-bookstores.