Polk State Alumnus Receives Scholarship to Study at Juilliard School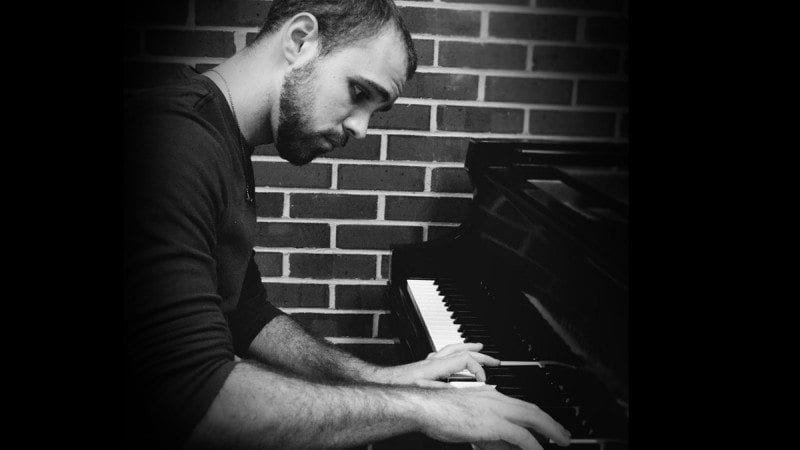 This fall, like millions of students across the country, Polk State alumnus AJ Stillabower will be heading back to the classroom.
Only it will be a classroom at the renowned Juilliard School. And he will be attending with a full tuition scholarship.
Not bad for someone who just a few years ago taught himself to play Twinkle, Twinkle Little Star on a keyboard he bought on sale.
"I got lots of hugs and lots of free meals for a few days," said Stillabower, 24, of receiving the news in April that he'd not only been accepted to Juilliard, but had received enough financial assistance to cover the $38,000 annual tuition.
"Of course, I was very happy, but I was still in classes at Florida State, so I just closed the laptop and went back to practice."
According to the memories of Polk State Music faculty members, Stillabower is the first alumnus to ever move on to Juilliard.
Stillabower, a resident of Winter Haven, first got hooked on music at 13, when he discovered heavy metal.
"I liked the sound," he said. "I liked to be loud."
Five years later, while attending Polk State Chain of Lakes Collegiate High School, he was in an electronics store on the Friday after Thanksgiving.
"There was a keyboard on sale, so I bought it on a whim," said Stillabower. "I went home, set it up, and just started teaching myself the notes."
His Polk State instructors, recognizing his raw musical talent, encouraged him to pursue his music studies, even when he doubted himself.
"I didn't know what I was doing with my life," said Stillabower, who at one time planned to study psychology. "Polk State Music was very encouraging and shaped me from scratch."
After graduating from Polk in 2010, Stillabower moved on to Florida State University with a music scholarship. Earlier this year, he graduated with his bachelor's degree in music composition, as well as ample professional experience, having worked as the accompanying pianist for the Tallahassee Ballet.
The application process to Juilliard was — no surprise — a job in itself. Stillabower had to submit two original compositions and interview with several faculty members, including two Grammy Award winners.
The Juilliard School, founded in 1905 in New York City, is a world leader in arts education. Only about 8 percent of applicants to Juilliard are accepted.
At Juilliard, Stillabower will be pursuing his master's in music composition. He begins classes at Juilliard in September. Until then, he's working at a restaurant in Winter Haven, saving as much money as possible to cover his rent, food and other expenses.
When he leaves Polk County for New York City, he'll take with him two things, he said. One is the knowledge that Polk State helped make all this happen, the other is a humility that even the big city won't change.
"Polk State Music didn't just help me in my career in music, it gave me a career in music," he said. "But even though I'm going to Juilliard, I'll always still just be a guy who likes making music."
In addition to Polk State Music, Polk State Fine Arts includes Theatre and Visual Arts, all of which enjoy outstanding statewide reputations. 
Polk State College's history is rich with stories of alumni who have gone on to make impacts, whether in the classrooms and laboratories of prestigious universities, the rough and tumble of commerce, or the halls of political power. Over the years, thousands of Polk State graduates have leveraged their education and experiences at Polk to transform their own lives and the lives of others. This transformation is the essence of what it means to "be Polk." Whether in big ways or small ways, Polk State alumni embrace the challenge of living lives that matter. News@polk regularly profiles these alumni. Their story is the story of Polk. They are The Pride of Polk.