Polk State Aerospace to Be Located at Airside Center Beginning in January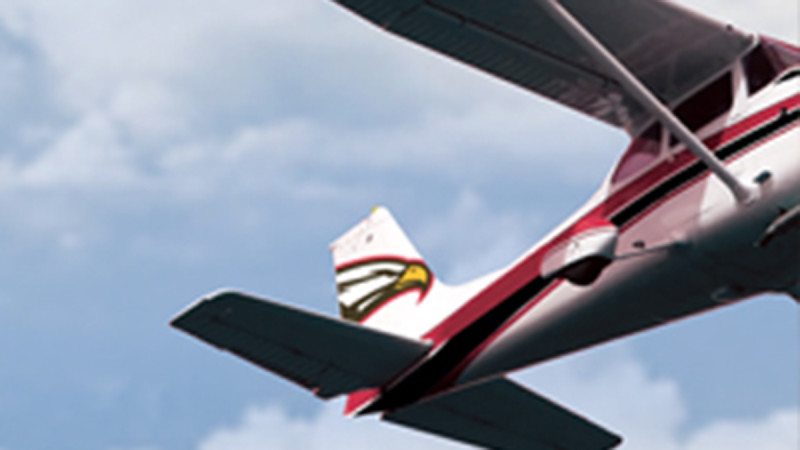 A new semester will also mean a new address for Polk State College's Aerospace Program.
Since its launch in Jan. 2013, the program had been based at the Winter Haven Municipal Airport. However, with the opening of a new facility, the program will move into vacated space at the Polk State Airside Center, 3515 Aviation Drive in South Lakeland.
In its new home, Polk State Aerospace will have a pair of classrooms and a handful of offices.
"We've been so grateful to the Winter Haven airport, and its facility has contributed greatly to the growth the program has experienced in this first year," said Polk State Aerospace Director Eric Crump.
"Now we have the opportunity to move to Lakeland, and have dedicated space and access to a lot of great resources. It's just an opportunity we have to take. It's the best thing for our students and will help us grow this program even further."
At Polk State Airside, the Aerospace Program will have one classroom for instruction and another to house two Federal Aviation Administration-approved flight simulators. Previously, the program had no dedicated classroom space.
Another benefit of the new location is that the Lakeland Linder Regional Airport has its own air traffic control tower, Crump said.
"One of the biggest fears for new pilots is talking on the radio. It's the fear of embarrassment, that they're going to say something wrong," he said. "Being able to train at an airport that has an air traffic control tower, it's going to help our students build a familiarity with that kind of communication. It makes for a more immersive training experience."
Other benefits of the relocation include being nearer to SUN 'n FUN, Crump said, where students will be able to interact with equipment such as a dozen aircraft engines, as well as a decommissioned Boeing 727 that FedEx donated to SUN 'n FUN earlier this year.
The move will also be more convenient for Central Florida Aerospace Academy students, who can earn college credit for their flight training through Polk; Crump expects more CFAA students will choose that route now that Polk State Aerospace is so close.
In January, the College launched Aerospace with an Associate of Science in Professional Pilot Science to prepare students to become pilots and flight instructors. Then in August, it added the Associate of Science in Aerospace Administration to ready students for management positions at airports, airlines and a wide variety of related operations.
In September, the College received state approval to offer a Bachelor of Science in Aerospace Sciences. The College will be the first public college or university in the state to offer the degree when it launches in fall 2014.
Polk State Lakeland Provost Steve Hull said the new location, and the timing of the move, couldn't be more perfect for the growing Aerospace Program.
"All the pieces just fell into place for Aerospace to move to Polk State Airside, and we're excited to welcome it to Lakeland," he said. "Now, just as the program is on the cusp of launching its bachelor's degree, students will have the classroom space they need, easy access to the Lakeland Airport, SUN 'n Fun and CFAA. It's the perfect location for this exciting program, and one that will support its future growth."
The Polk State Clear Springs Advanced Technology Center, a 47,000-square-foot, state-of-the-art building located off State Road 60 in Bartow, will open in January. It will house the Polk State Corporate College. Polk State Aerospace will take over the space the Corporate College will vacate at the Airside Center.