Polk State Aerospace Open House is June 9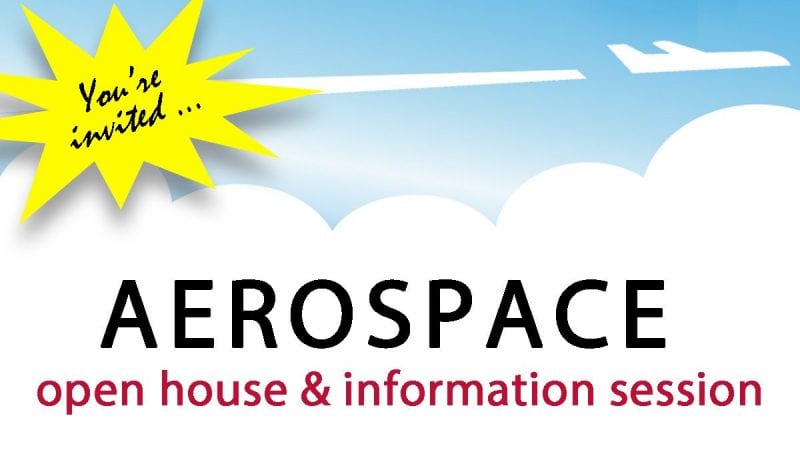 Polk State College's Aerospace Program will host an open house and information session on June 9 at 6 p.m. at Polk State Airside Center East, 2949 Airside Center Drive in South Lakeland.
At the event, prospective students will learn about Aerospace degrees and courses and the financial aid and admission processes, speak with an academic adviser, and tour Airside Center East.
"Polk State Aerospace takes a unique approach to the 'open house' concept. You can learn more about all of our Aerospace degree programs, sure, but you can meet our partners, our faculty, and our flight instructors. You can get financial aid and admissions questions answered. You'll meet all of the people who can help you as you begin and progress through college. It's a very personal experience," said Aerospace Program Director Eric Crump.
Polk State College currently offers Associate in Science degrees in Professional Pilot Science and Aerospace Administration, and the Bachelor of Science in Aerospace Sciences, which includes concentrations in both Professional Pilot Science and Aerospace Administration. In fall 2016, the program will add an Associate in Science in Aviation Maintenance Administration.
Launched in 2013, Polk State Aerospace recently celebrated the first graduates of its bachelor's degree program. In 2015, Polk State partnered with ExpressJet to become one of about 50 colleges and universities participating in ExpressJet's Airline Pilot Pathway Program, or AP3 for short, which extends numerous benefits to students. As a result of that partnership, seven Polk State Aerospace students have been extended conditional job offers with the airline.
"Many people have become very interested in our direct-hiring agreement with ExpressJet since it began last September. We've had great success with that, and ExpressJet is an outstanding partner. They will be here to talk to new and prospective students about that program and why they wanted to partner with Polk State Aerospace."
In addition to ExpressJet, representatives from Polk State Aerospace's other industry partners will also be present, including JetBlue, Lakeland Linder Regional Airport, SUN 'n FUN and Sunrise Aviation.
For more information, contact Polk State Aerospace Program Director Eric Crump at 863.298.6858, ext. 4092, or ecrump@polk.edu.