Polk State College advocates for Haines City Campus in 2023 Legislative Session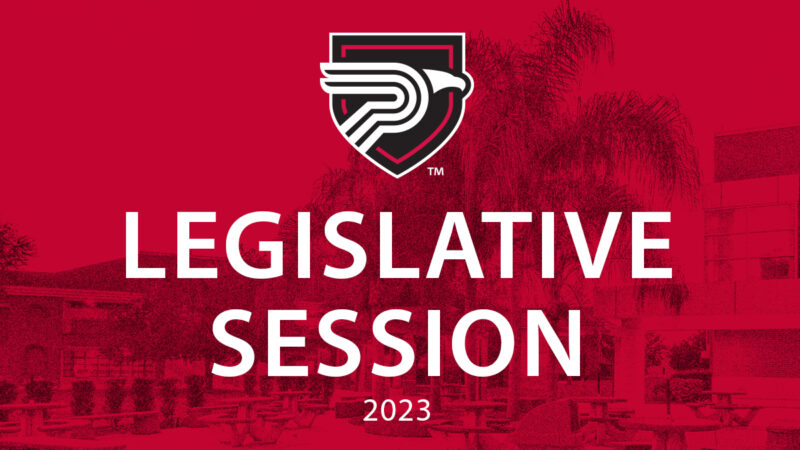 The 2023 Legislative Session has begun but Polk State College students, employees, and supporters have already been hard at work advocating for the needs of the community.
This legislative session, Polk State is focused on three priorities:
Expanding access to higher education in Northeast Polk County. The College is requesting $16.2 million in Public Education Capital Outlay (PECO) funds to complete the development and construction of Phase I of the Polk State Haines City Campus.
Expanding critical teacher training programs. The College is seeking $1.5 million in nonrecurring funds and $500,000 in recurring operational support to expand its Education baccalaureate programs and teacher retention initiatives.
Modernizing critical academic and workforce facilities on the Lakeland Campus. The College is requesting $12.28 million in PECO funds for renovations to a 78,000-square-foot classroom, office, and academic services building.
Polk State President Angela Garcia Falconetti and representatives from the College's Student Government Associations met with members of the Polk County Legislative Delegation in Tallahassee in February to share Polk State's priorities. Their visits included Senator Colleen Burton, Representative Jennifer Canady, Representative Sam Killebrew, and Representative Josie Tomkow.
"Education is something that should be universal. Everybody should have access to education," said Josh Starr, who is pursuing the Bachelor of Applied Science in Supervision and Management with a concentration in Public Administration. "Education has the potential to change lives and we shouldn't exclude anyone or any region. If building a campus in Northeast Polk County will allow more students to access education, then that should be a priority."
Within a 10-mile radius of the Haines City Campus site, there are more than 80,000 residents whose highest educational attainment is a high school diploma or some college, but no degree. Additionally, this area is projected to have nearly 17,000 new jobs in the next decade.
Divya Patel echoed the importance of expanding Polk State's footprint, noting that she lives in Marion County. In her last semester, she is taking her final courses online.
"I learned a lot about the College, and I enjoyed the experience," Patel shared of her time in Tallahassee. "The legislators were very easygoing and easy to talk to. They asked us about our personal goals and I shared with them that I plan on going to grad school and becoming a nursing home administrator."
Patel is in her last semester of the Bachelor of Applied Science in Supervision and Management Program. She is pursuing a concentration in Healthcare Administration.
Students expressed thanks to the legislators for their time in Tallahassee and for their unwavering support of Polk State College.
"Polk State College is grateful for the Polk County Legislative Delegation," President Falconetti said. "We are thankful to our legislators who continue to keep quality education and workforce training at the forefront."