Polk State 2020 grads: Complete this survey for in-person graduation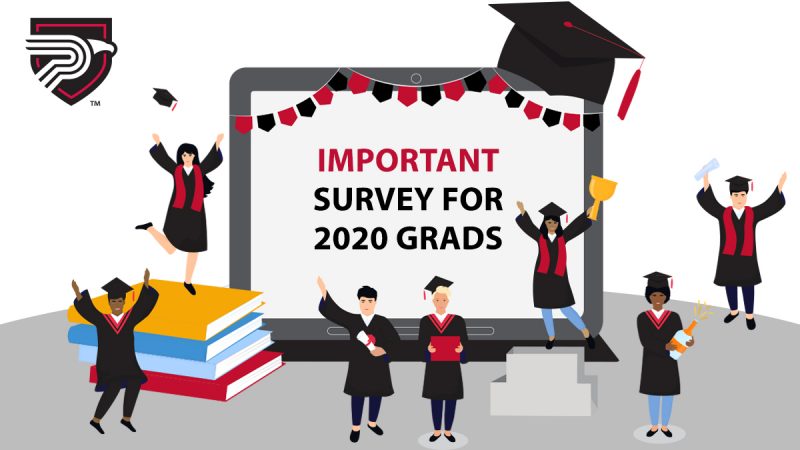 Polk State College is excited to celebrate its 2020 and spring 2021 graduates in May with commencement ceremonies at the RP Funding Center in Lakeland. To plan accordingly and to help ensure the health and safety of all graduates, families, and employees, the College has administered a survey to all spring 2020, summer 2020, and fall 2020 graduates to determine how many plan to participate. Spring 2021 graduates should note that they are not needed for this survey as they will be asked about their interest in participating in their graduation application.
All 2020 graduates are urged to check their Polk State emails for more information and a link to the survey, which is due by 5 p.m. Friday, February 26. Completing this survey is critical. If a graduate does not respond to the survey, the College may not be able to promise them a spot in a commencement ceremony due to health and safety restrictions.
Commencement ceremonies are tentatively scheduled for Wednesday, May 5, and Thursday, May 6, at the RP Funding Center in Lakeland at 701 W. Lime St. and will take place as long as health and safety guidelines permit. Graduates should continue to monitor their Polk State emails for specific details to come in April about dates, times, and tickets for their guests to attend graduation.
Spring 2021 graduates should submit their graduation applications through Passport under "Advising" between January 13 and April 2. More information about graduation and the application is available online at www.polk.edu/academics/graduation. They should also monitor their Polk State emails for forthcoming information about their in-person commencement ceremony.
Polk State thanks all graduates and their families for their patience and understanding during this unprecedented time. The College looks forward to celebrating its graduates in May in a safe and healthy environment.