Polk Grad Injured in Traffic Accident; Donations Being Accepted for Prosthetic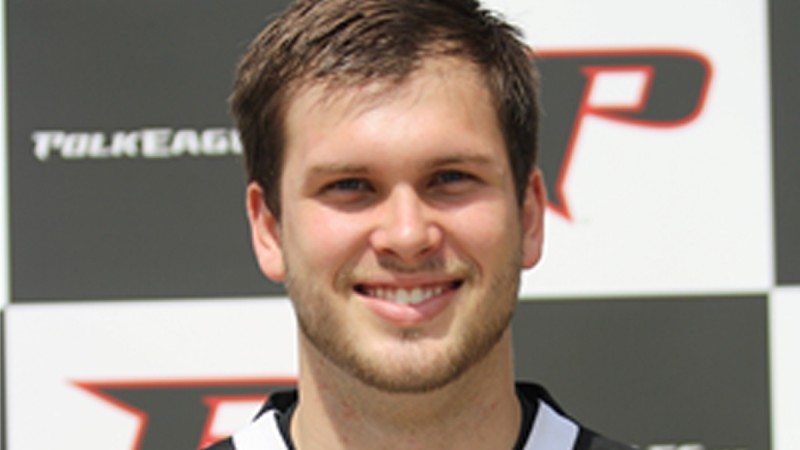 Polk State graduate Tyler Ewles is facing a difficult recovery after a traffic accident in late October, and an account has been established at the College for those who would like to lend their financial support.
Ewles graduated from Polk State in 2012. While attending the College, he was a familiar face on campus. He was a cheerleader, president of SLAM! (Students Living a Message), and public relations chairman for the Polk State Winter Haven Student Government Association.
He was also a member of the Eagleteers.
"He's one of those rare people in the world that make you feel like something magical happened in your day just because you got to see him," said Cate Igo, academic success counselor and SLAM! adviser.
Ewles, 21, had just started coursework toward his bachelor's degree at the University of Central Florida this semester, majoring in finance.
On Oct. 29, he was riding his motorcycle, leaving the campus, when a car pulled in front of him, clipping the back of his bike and severely injuring his right foot.
According to Igo:
"Tyler remembers looking down and seeing what was left of his foot hanging on by just a few tendons and thinking, 'my foot is gone, I don't have a foot anymore,'" she said.
Ewles is now recovering at his home in Winter Haven, said his mother, Mindy Mier.
In a few weeks, he will be ready to be fitted with a prosthetic foot.
Mier said the prosthetic will cost between $15,000 and $30,000. The family is accepting donations toward the cost, and is thankful for any help they receive.
The College has set up an account for Ewles; donations may be made at the Cashier's Office at either the Lakeland or Winter Haven campus. An online account has also been established.
Mier said her son has found great encouragement in the support others have shown since his injury.
"People have been writing on Facebook. He hasn't been ready to answer, but he goes on there all the time and reads the posts," she said. "It has really helped him and inspired him. He definitely feels the love."
Mier said Ewles is excited to receive his prosthetic, and determined not to let his injury limit him in any way.
"Everybody has their ups and downs," she said. "But he's thinking about how life is going to be now, not how it was. He saw something about public ice-skating in December, and he wondered if he would be able to do that by then. He's thinking about how to make the best of it."