Polk Event Offers FAFSA Assistance, Free Tax Preparation; Super Bowl Champion Will Be Guest Speaker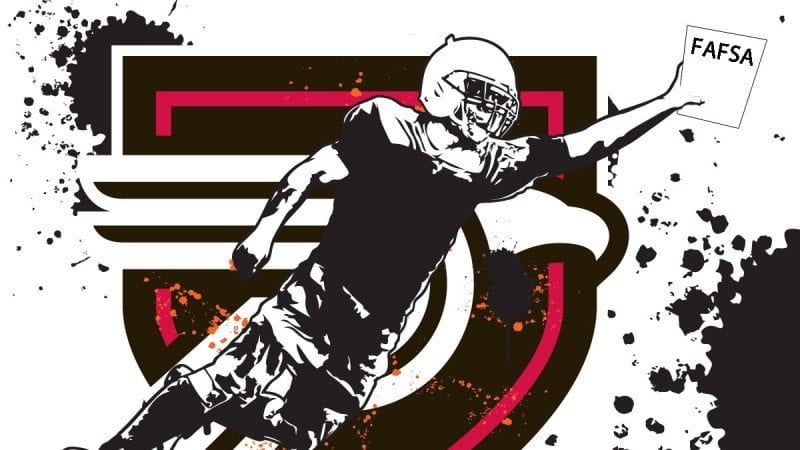 During a special event later this month, Polk State will help all students — no matter where they plan on attending college — complete the FAFSA.
But College Goal Sunday won't all be about paperwork.
Dedrick Dodge, a two-time Super Bowl champ who now coaches football at Mulberry High School, will kick off the event with words of encouragement for the aspiring college students.
"The FAFSA is a long form that asks a lot of questions that students don't always readily know the answers to. It's very easy to get frustrated," said Director of Student Financial Services Marcia Conliffe.
"We want students, whether they're coming to Polk or going to a university across the country, to start their college careers off on a positive note. That's why we've invited Coach Dodge to join us. He's going to motivate the students and get them ready to 'tackle' — pun intended — the challenges of college."
The FAFSA, short for Free Application for Federal Student Aid, is the form that determines how much financial assistance college students are eligible to receive for their education.
Polk State has been selected as a host site for College Goal Sunday, a nationwide program to provide students with assistance in completing the FAFSA and financial aid information.
College Goal Sunday at Polk State is open to anyone pursuing higher education, including high school seniors, adults interested in returning to the classroom, or students already enrolled in college.
Students will have access to computers and members of Polk State's Student Financial Services staff will be on hand to assist with the FAFSA as well as with the Florida Financial Aid Application, which is necessary to receive state money.
Translators who speak English, Spanish and Creole will also be available.
"You will leave the event with your FAFSA completed," Conliffe said.
FAFSA.gov provides information on what documentation students will need as they complete the form.
Because tax returns are a major source of information for the FAFSA, free tax preparation will also be offered for individuals or families who earn $60,000 or less annually. Service will be available in English and Spanish, and is made available through the United Way of Central Florida and Florida Prosperity Partnership. For more information on the free tax preparation, or to make an appointment or assistance prior to College Goal Sunday, visit uwcf.org/money or call 863.648.1500, ext. 281.
The College Goal Sunday program was created by the Indiana Student Financial Aid Association with funding from Lilly Endowment Inc., and with supplemental support from Lumina Foundation for Education.
Despite the name of the event, College Goal Sunday at Polk State will take place on Saturday, Feb. 21, from 11 a.m. to 2 p.m., at Polk State Lakeland, 3425 Winter Lake Road, room LTB 1100. For more information on Polk State's College Goal Sunday event, contact Student Financial Services at 863.298.6861 or mconliffe@polk.edu.