Polk State, Polk Transit Authority Partnership Begins with a Bang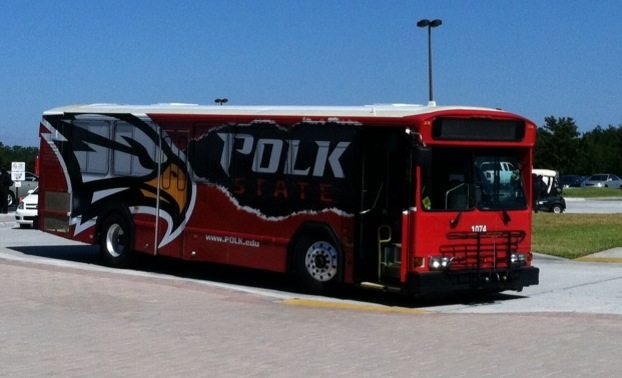 In only a few weeks, an innovative partnership between Polk State College and the Polk Transit Authority has far surpassed expectations.
In April, the College and the Polk Transit Authority announced that the College's more than 20,000 students and employees would be able to ride any bus route, at any time, for any purpose — all at no charge with a College-issued photo ID.
In May, the first full month of the partnership, more than 3,600 Polk State ID-carriers used public transportation, far exceeding the initial expectation of 2,400, according to the Polk Transit Authority.
"Dr. Holden and the Polk State College team made an outstanding decision in allowing this partnership to happen," said Tom Phillips, executive director of Citrus Connection.
The three-year agreement between the College and the Polk Transit Authority includes any bus route served by Lakeland Area Mass Transit and Winter Haven Area Mass Transit.