National Public Safety Innovation Academy prepares law enforcement and corrections for next step in careers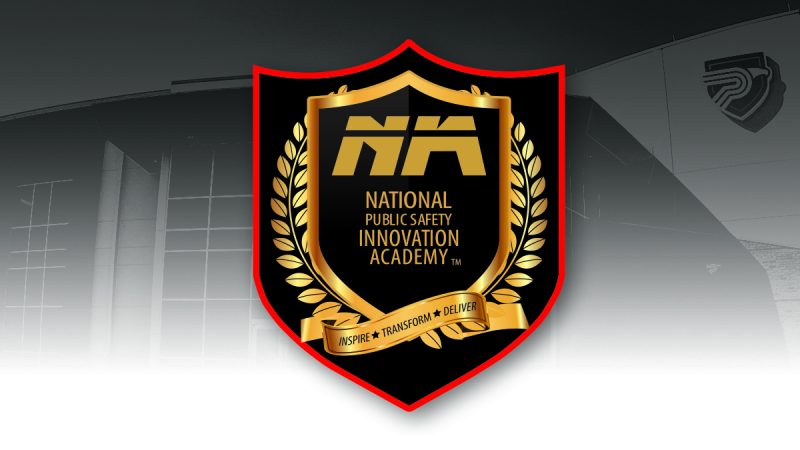 Launched in September at Polk State College's Center for Public Safety in partnership with the Polk County Sheriff's Office, the National Public Safety Innovation Academy (NIA) gives law enforcement and corrections staff the tools they need to take the next step in their professional careers. The program's first cohort will graduate on Friday.
The eight-week executive level program provides mid-level managers and future agency leaders the training to advance and become effective leaders in administrative positions. The training will not only benefit participants, but also their agencies and communities as they learn from renowned presenters and subject matter experts about effective leadership in today's environment.
"Polk State College is proud to work in collaboration with the Polk County Sheriff's Office to provide highly sought, world-class leadership training for public safety professionals across the country," Polk State President Angela Garcia Falconetti said.
"Servant leadership begins with a personal commitment from every criminal justice executive. We are living in a time when being a good cop and a good boss isn't enough," Polk County Sheriff Grady Judd said. "We are seeing trends in technology that surpass traditional policing; we are seeing community needs that mirror those expressed nationally."
As technology and trends change, the $3,500 program will evolve to meet the needs and address the challenges faced in the ever-changing world of public safety and criminal justice. Conveniently located near Interstate 4 in Polk County, Florida, NIA offers public safety and criminal justice leaders an affordable and innovative alternative to traditional leadership training.
"We must always remember we took this job to be of service to our organizations, and to our communities," Judd added. "In his 1985 inaugural address, President Ronald Reagan asked the question, 'If not us, then who—if not now, when?' The training NIA offers will help criminal justice executives answer that question 'It is me. It is now.'"
With public safety and criminal justice organizations operating with a diverse, multi-generational workforce, NIA gives participants the knowledge to inspire others, transform organizations, and deliver results. The rigorous curriculum examines contemporary issues, explores future trends in public safety and criminal justice, and provides participants with skills and knowledge to craft innovative policies and procedures to address and direct high-liability situations that agencies encounter in today's climate.
"In law enforcement, we sometimes think too much in terms of putting bad guys in jail," said Lt. Fred Jones with the Lake County Sheriff's Office. "We don't always think about the threats we'll face. NIA really made me step out of my comfort zone. On a scale from 1 to 10, this program is a 10."
Earning up to 12 college credits, participants strengthen their expertise by attending classes at the state-of-the-art 101,450-square foot Polk State Center for Public Safety in Winter Haven. They also enjoy comfortable housing at the family-friendly all-inclusive Cabana Cottages, USA TODAY's 10Best Readers' Choice for 2022, in Auburndale which features a business center, two swimming pools, laundry facility, and gym.
"The College here is nice, up to date, and very much a breath of fresh air," said Capt. Jason Jones with the Panama City Beach Police Department. "The way the academy is run is incredible. The living arrangements have been phenomenal."
Classes are from Monday through Friday, beginning on Jan. 16. Participants will apply what they have learned during a Capstone Experience at the end of the course, which concludes on March 10. Participants who possess an associate degree or greater will be eligible for Public Safety Advanced Technical Certificate. For participants already certified in the state of Florida, this course offers eligibility for Florida Department of Law Enforcement (FDLE) Mandatory Retraining Elective Requirements.
"As you move up in your career, protecting your agency is critical," said Sgt. John Bergen with the Citrus County Sheriff's Office. "The people here are super. I think it's a great value for eight weeks."
Registration and more information are available by contacting Capt. TJ Garcia at 863.297.1038, 863.287.6209, or tgarcia@polk.edu; Sgt. Kelly Wedley at 863.632.0281 or kwedley@polk.edu; or visiting www.polk.edu/public-safety/national-public-safety-innovation-academy.