"Moonchildren" Takes Polk State Stage Feb. 5-8, 12-15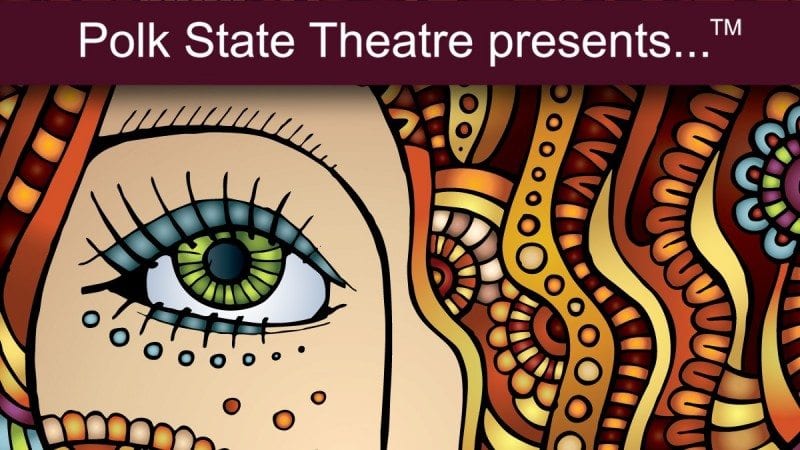 Next up in Polk State Theatre's comedy-themed 2014-15 season is "Moonchildren," a 1972 Broadway hit about eight college students living together during the mid-1960s.
As college students are wont to do, the characters engage in their share of romantic interludes and friendly gags, but they also struggle with personal loss and protest the conflict in Vietnam.
"It's about 20-year-olds at that time in their lives when they really believe that they can change the world," said Polk State Theatre Department Coordinator Paul Carbonell, who is directing the show.
"They have all these big, huge ideas about being the generation that 'brings down 'the man.'"
Purely by coincidence, "Moonchildren" takes place during the same time period that Polk State opened its doors. It will also be staged smack dab in the middle of the College's 50th anniversary celebration.
"I would say that our earliest alumni might be especially interested in coming to this show," Carbonell said. "It might remind them of how they were back in college and what they dreamed of doing one day when they were in charge."
Because of the mature content of the play, "Moonchildren" is not recommended for young audiences. Carbonell said that if it were a movie, it would carry an R rating.
"Moonchildren" follows "Moon Over Buffalo" and "The Learned Ladies" in the Theatre Department's season-long focus on comedies.
"Moonchildren" will be staged at the Polk State Winter Haven Fine Arts Theatre, 999 Ave. H N.E., Feb. 5-8 and 12-15. All shows are at 7:30 p.m., except for Sunday matinees at 2:30 p.m.
Box office opens an hour before each show.
Polk State students and employees are free with College ID. High school students are also free with school ID. Tickets for the general public are $8.
In addition to Carbonell, the cast and crew for "Moonchildren" includes:
Tatyana Arroyo of Winter Haven as Officer Effing
Joshua Booher of Haines City as Norman
Yusak Comas of Haines City as Cootie's Father
Brittany Davis of Lakeland as Ruth
Alec Gomez of Davenport as Dick
Dominique Hernandez of Haines City as Lucky
Tyrone Jackson of Davenport as Bob
Ana Kargakos of Winter Haven as Shelly
Raphael Manjarres of Winter Haven as Officer Bream
Zackeir Minnefield, Dundee, as Salesman Ralph
Matthew Pile of Lakeland as Mr. Willis
Jared Roys of Auburndale as Cootie
Charlie Sigler of Winter Haven as Mike
Alejandro Valdez of Davenport as Uncle Murry
Alainna Whatley of Auburndale as Kathy
Cheyenne Grantham, Winter Haven, stage manager
Tiffany Nystrom, Davenport, assistant stage manager
In addition to Polk State Theatre, Polk State Fine Arts includes Music and Visual Arts, all of which enjoy outstanding statewide reputations.