Members of Polk State College Phi Beta Lambda Compete in National Event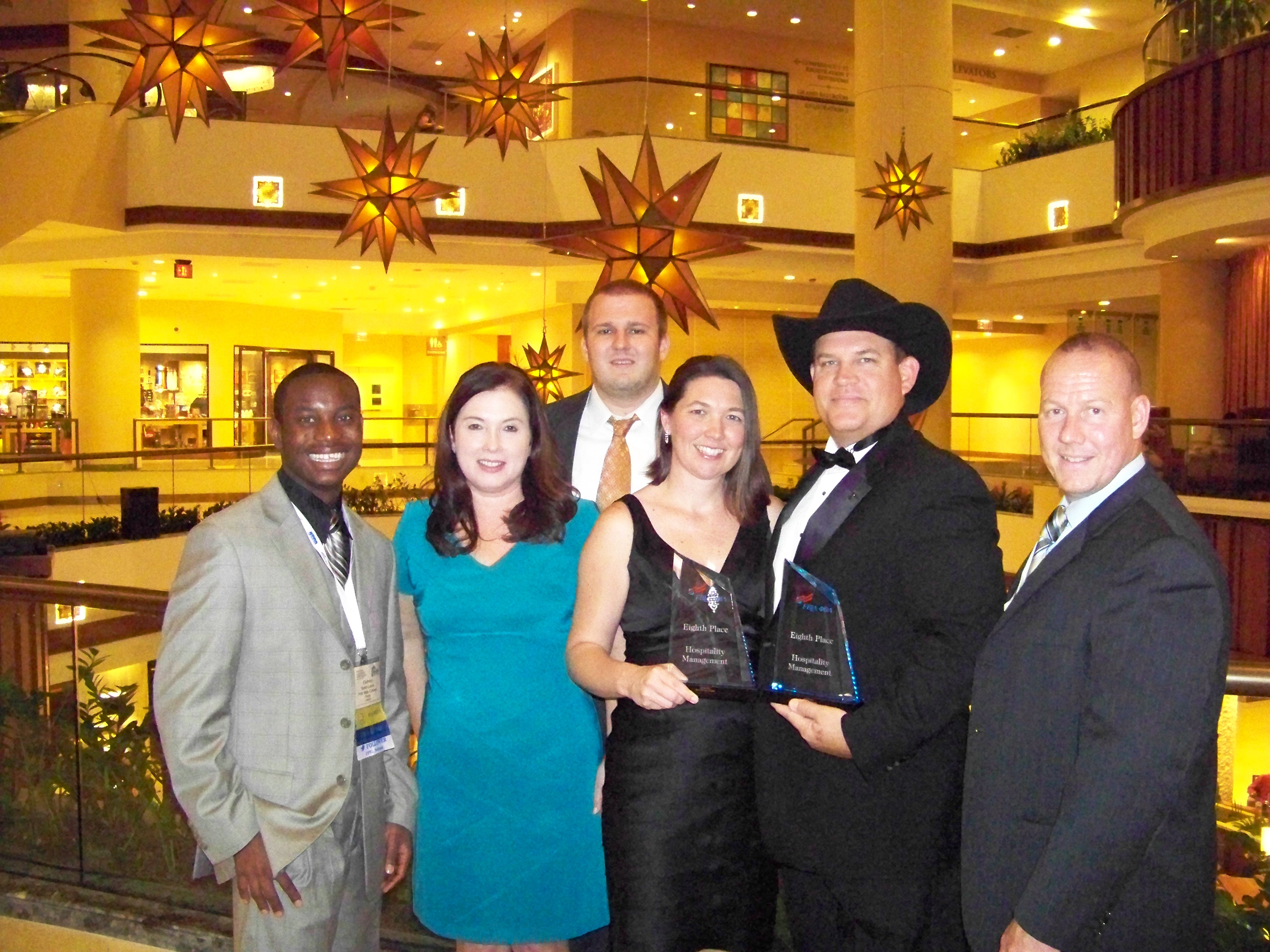 Members of Polk State College's Phi Beta Lambda chapter recently traveled to the Future Business Leaders of America-Phi Beta Lambda National Leadership Conference, bringing home with them recognition and newfound knowledge.
FBLA-PBL is the nation's oldest and largest education association, with 250,000 student members preparing for careers in business or business-related fields. Each year, members of the organization convene for a four-day series of workshops, exhibits and competitions.
Students Alicia Cunningham, Ryan Gardyasz, Robert Gerber, Nathan Herbig, and Cedriss Saint-Louis represented Polk State at this year's event, which took place in late June in San Antonio, Texas.
Cunningham and Gerber received national recognition during the event's PBL Awards of Excellence, bringing home an eighth-place finish in the Hospitality Management competition.
Cunningham explained that the competition involved planning how to cater a hypothetical event for 3,000, with only three employees available. Cunningham and Gerber had only 20 minutes to decide on a plan of action.
"We decided that we would recruit volunteers and get a temp agency to help us with more employees," said Cunningham, who is currently pursuing her Bachelor of Applied Science in Supervision and Management at the College.
Other highlights of the trip included educational workshops and the keynote speech by Randal Pinkett, winner of NBC's reality show The Apprentice.
"At the National Leadership Conference, Phi Beta Lambda members are able to compete for top honors in events that test their business knowledge and skills. Conference attendees build their leadership skills by attending workshops and networking with college students from across the country," said Kim Simpson, Phi Beta Lambda adviser.