Management Change at Polk Bookstores Means New Deadlines for Summer B Purchases; Buy Before June 27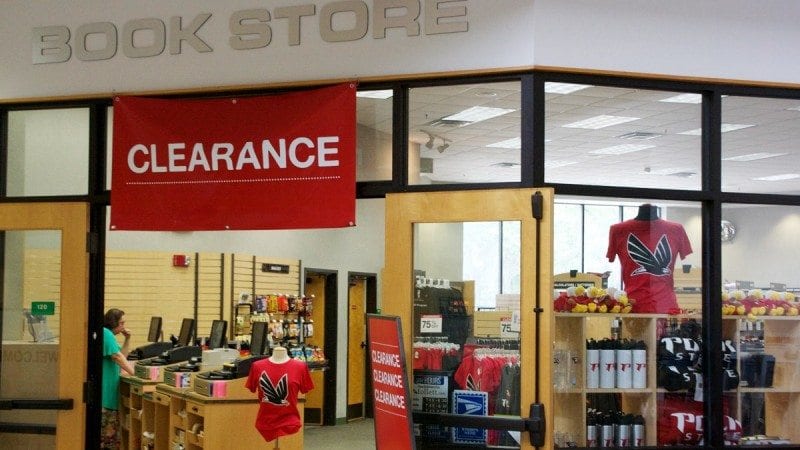 A change in management at the Polk State College bookstores means a slightly shorter window for financial aid purchases.
For more than a decade, the College had contracted with Westchester, Ill.-based Follett Corp. to manage its bookstores at the Lakeland and Winter Haven campuses.
The 10-year contract with Follett expired last year, and the College began the bidding process for a new vendor. After a nationwide search, a College committee comprised of students, faculty, staff and administrators from both campuses selected Barnes & Noble College to manage the bookstores and related services. The College's District Board of Trustees unanimously approved the contract with Barnes & Noble.
According to Director of Purchasing Philip Charneskie, Follett's last day overseeing the stores will be June 30. The stores will be closed for several days, but will reopen under Barnes & Noble management on July 9.
The changeover will impact how much time students have to purchase books for the Summer B session, which begins June 25.
Originally the purchase window for that term was June 16 to July 2. Now, it will end June 27.
"By communicating the new deadline to students early, we're hoping they will get to the bookstores and get the books they need for class," said Marcia Conliffe, director of Student Financial Services.
"We understand that this may be inconvenient to some, but we're hoping to minimize that as much as possible."
Aside from the revised bookstore purchase window, the change in bookstore management will have little other noticeable impact for students.