Lakeland Campus Library & TLCC temporarily closed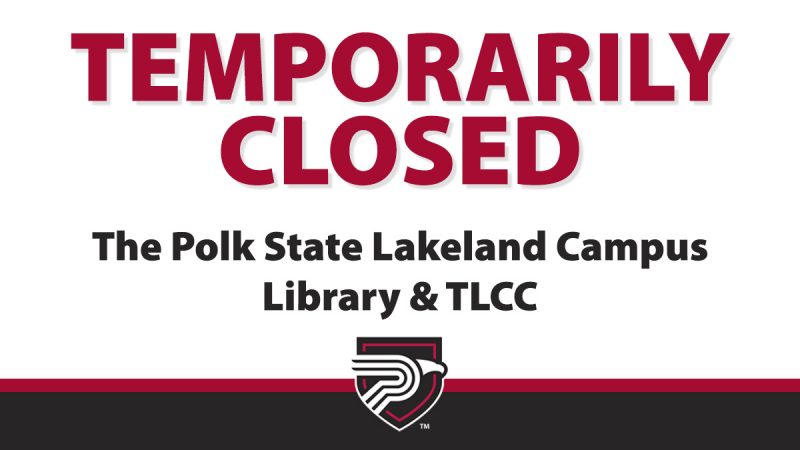 Polk State College's Lakeland Campus Library and Teaching Learning Computer Center are temporarily closed, but services remain available face-to-face on the Winter Haven Campus and through a variety of online options.
The Lakeland Campus Library is closed on August 23 and 24, and the Lakeland Campus TLCC is closed through August 30.
ACCESSING SERVICES: Students may access the Polk State Virtual Library through Canvas at canvas.polk.edu/courses/15942 and TLCC Online Tutoring at canvas.polk.edu/enroll/ENYJRB.
The Winter Haven Campus Library and TLCC are open Monday through Thursday from 8 a.m. to 7 p.m. and on Friday from 8 a.m. to 5 p.m. for students seeking services in person.
TESTING: Lakeland TLCC staff will contact students about alternative testing arrangements. Students can also contact the Lakeland TLCC regarding testing at lakelandtlcc@polk.edu.
RETURNS: Students may return materials to the book drop located in the front of the Lakeland Campus Library (LLC 2160) if needed.