Key Financial Aid Deadline Has Passed, But Students Still Have Options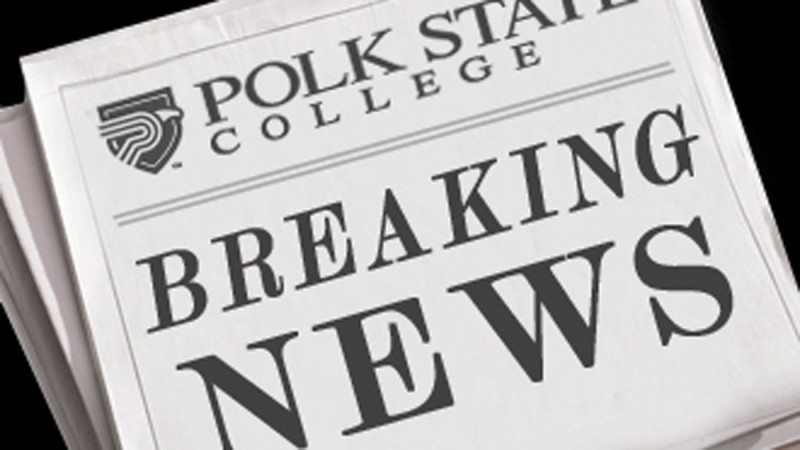 A key financial aid deadline at Polk State College has come and gone — but students who missed the cutoff still have several options if they seek to take classes in the fall.
Monday was the College's financial aid "guarantee deadline." Anyone who had provided all the necessary documents by that date will have their financial aid processed by the add/drop deadline of Aug. 23; during processing, the College determines if students are eligible to receive financial aid.
However, even though the deadline has passed, students seeking a spot in a Polk State classroom should not be discouraged, said Registrar and Student Enrollment Services Director Kathy Bucklew.
Financial aid processing continues, and several options are available for students who missed the deadline.
"The College has a plan for you. If you missed Monday's deadline but are still committed to attending classes this fall, we will help you get there," she said.
Among the options available to students who missed Monday's deadline:
They may enroll in classes scheduled for the College's FASTRACK 2 or 12-week fall session; those terms start on Oct. 14, and Sept. 16, respectively. Taking classes that start at a later date will buy students time to have their financial aid processed.
Students may also choose to pay for their classes out of pocket, and if they are awarded financial aid later in the term, they will be reimbursed.
If students can't pay for classes out of pocket, the College offers a payment plan. Student make an up-front payment and then a series of installment payments. If students sign up for the payment plan and are later awarded financial aid, they will be reimbursed.
The College is also offering a special "triage" assistance to help students through the Financial Aid process ahead of the coming term, Bucklew said.
At Polk State Winter Haven, students in need of such assistance should visit WLR 317 on Aug. 6-9 or Aug. 12-16, 9 a.m. to 5 p.m. At Polk State Lakeland, students should continue to visit Student Financial Services for assistance.  On both campuses, student Financial Services representatives will talk students through their options for the coming term.
The fall semester at Polk State begins Aug. 19.
"It's not too late to make the fall semester count toward your educational goals — that's the important thing to remember," Bucklew said.