JD Alexander Center Interim Manager Has Passion for Education, Community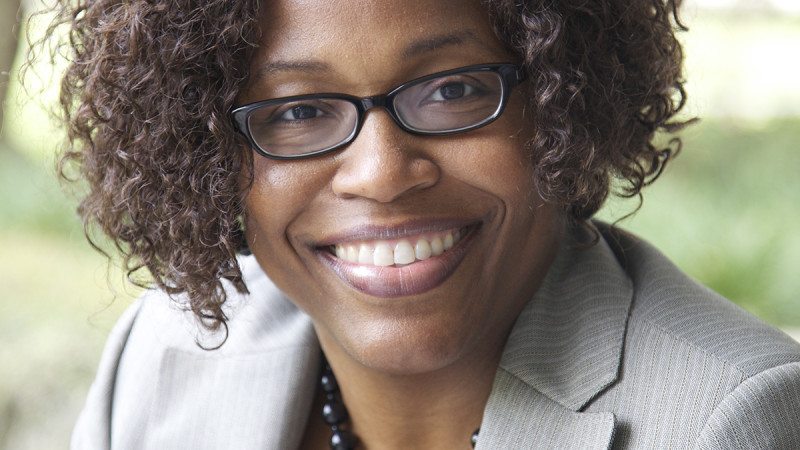 For Cheryl Garnett, a passion for education and her community has been the basis of so many huge decisions — from where to raise her family to how she makes a living.
Garnett is a Lake Wales native who now serves as interim manager of Polk State's JD Alexander Center, located in the heart of her hometown.
She graduated from Lake Wales High School and received her associate degree from Polk State College. After graduating from Polk, she moved to West Palm Beach, where she earned her bachelor's degree in healthcare administration from Florida Atlantic University.
After nine years in West Palm Beach, Garnett returned to Lake Wales in 1997.
"I missed the smaller community. I wanted to come back and contribute to the place where I grew up," she said.
After returning to Polk County, she held positions with Polk Works and Lockheed Martin before joining the Polk State College staff in 2000 — a career change that reflected her belief that education is the key to success.
"I've always had a passion for education," she said.
Garnett has held a number of positions at the College, including academic adviser and enrollment services outreach coordinator.
She has worked at the Polk State JD Alexander Center in Lake Wales since its opening in January 2009, serving as student services specialist until she was named the Center's interim manager in July.
"I am so honored and humbled to have the opportunity to work for the Lake Wales community," said Garnett, who also has a master's in business administration from Webber International University in Babson Park.
Earlier this year, she was nominated and approved as a member of the Lake Wales Charter Schools Board of Trustees.  She is excited to have the chance to influence the education of children from a young age, helping them to one day succeed on the college level.
"I foresee that the same skills and abilities that are required of me in higher education can be utilized in all areas of education. I hope I can contribute in some way to help create a more seamless transition from the Lake Wales Charter Schools to higher education," she said.
"We can make sure that our students are prepared for college on all levels — not just academics, but also in that they are well-rounded, mature and ready for the college-level experience."
Garnett said her advocacy for education was instilled at a young age. Her parents, Fred Meeks Sr. and Versie Meeks, who still live in Lake Wales, worked as laborers in the citrus industry.
"They always pushed us to excel academically. They wanted us to have and do better than they did," she said.
Garnett's husband Tony works for Progress Energy in Lake Wales. They have five children —ranging in age from 3 to 12 — who attend Lake Wales Charter Schools.
She is a board member of Lake Wales Main Street, Hillcrest Elementary Student Advisory Committee and Greater Macedonia Church Ministries Inc. in Lake Wales.