Irish Folk Dance and Music Coming to Polk State College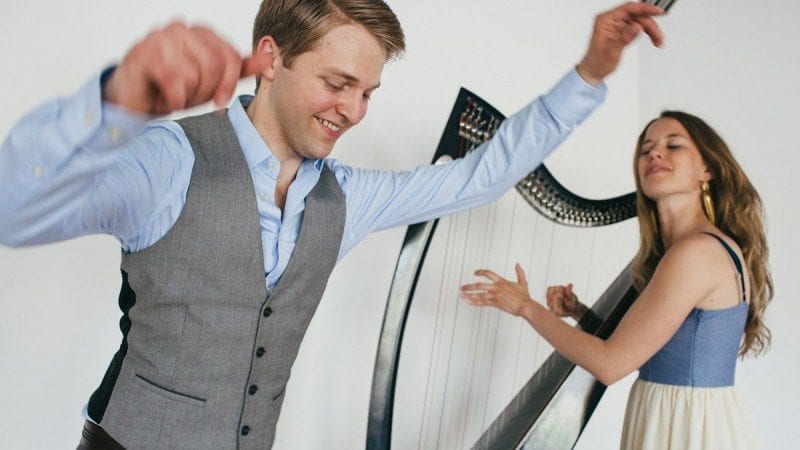 Polk State College will host an evening of Irish folk dance and music at 7 p.m. on Nov. 19 at the Polk State Lake Wales Arts Center, 1099 State Road 60 East.
The concert is free and open to the public. A reception, also free and open to the public, will follow the performance.
Performing during the evening will be Maeve Gilchrist and Nic Gareiss.
Born and raised in Edinburgh, Scotland, Gilchrist has been described as "a phenomenal harp player who can make her instrument ring with unparalleled beauty." Gilchrist has released four albums and toured the world, playing at such events as Celtic Connections in Glasgow, Scotland, the Tanglewood Jazz festival in Massachusetts, the World Harp Congress in Amsterdam, and the opening of the Scottish Parliament.
Gareiss' instrument, meanwhile, is his feet. He began his dancing career in tap and went on to study Appalachian clogging and Irish step dancing. He studied Irish music and dance performance at the Irish World Academy at the University of Limerick, Ireland. He has performed and taught throughout Ireland, Scotland, and the U.S., and was featured in the Uncle Earl video for "Streak O' Lean, Streak O' Fat." The Boston Herald described Gareiss' as "a show-stopper…the most inventive and expressive step dancer on the scene. The nimble Gareiss called forth visions of Fred Astaire."
Seating for the concert is limited. RSVP to 863.298.6883 or LWAC@polk.edu.