You Are Invited: 3rd Annual Suit Up Career Fair and Networking Event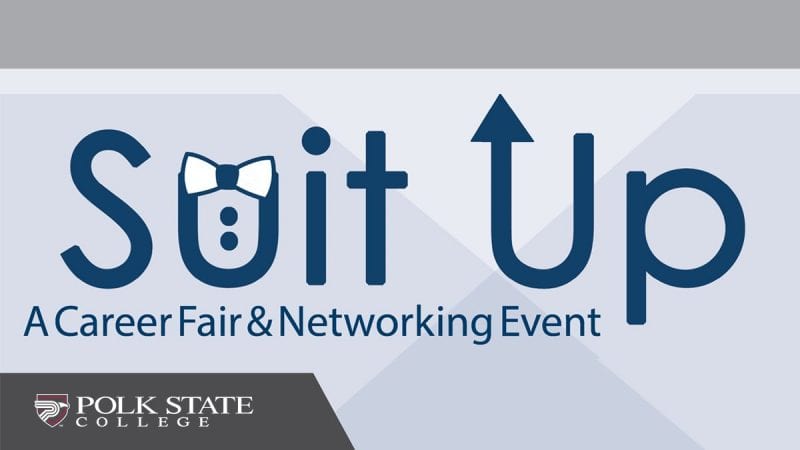 The Lakeland Area Chamber of Commerce invites all Polk State College students to the 3rd annual Suit Up, Career Fair and Networking Event on February 1, 2017 from 2:00-6:00 p.m. at CPS Investment Advisors, 201 E. Orange St., Lakeland. Representatives from area businesses will be on hand to discuss local career opportunities. As well, human resource professionals will be available to answer questions regarding resumes, cover letters, interview "do's and don'ts" and much more.
The event is free to attend but due to space limitations requires registration at LakelandChamber.com.
Learn more here: