Incoming Polk State Freshmen: Register Now for Student Convocation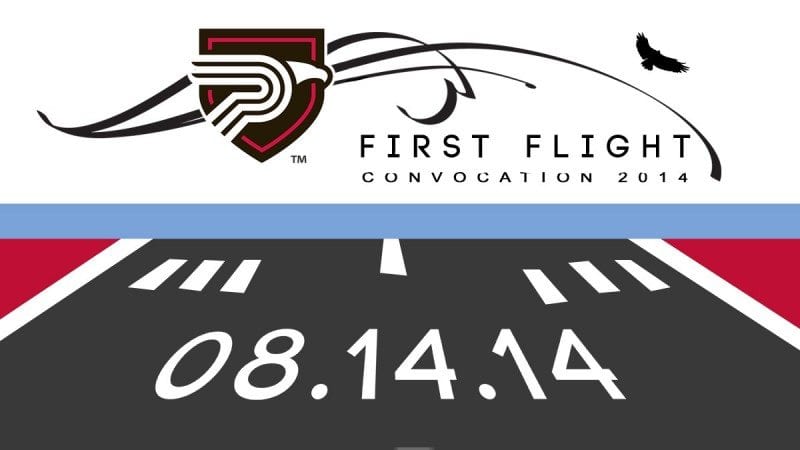 Polk State College's inaugural student convocation is planned for Aug. 14, but incoming students are asked to register now.
First Flight Student Convocation will take place from 10 a.m. to 1:30 p.m. at the Polk State Winter Haven Health Center. At the event, new freshmen will hear from a slate of speakers that includes Polk State President Eileen Holden, Vice President of Student Services Reggie Webb, the College's deans, and student leaders.
Attendees will also be matched with a peer mentor. Peer mentors are current Polk State students who meet various criteria, including having a 2.5 grade-point average and being engaged in College activities. Peer mentors will maintain a yearlong relationship with the new freshmen, providing encouragement and guidance as they begin their college careers.
First Flight Student Convocation will also include a picnic lunch, entertainment, and tours of the Lakeland and Winter Haven campuses. Round-trip bus transportation between the Lakeland and Winter Haven campuses will be provided.
Event organizer Cate Igo said the convocation is intended to help new students get off to the strong start that will carry them through graduation.
"Coming to college is intimidating and challenging. With convocation, Polk State is reaching out to new freshmen and saying, 'We know this isn't easy, but we're here to help you,'" she said.
"Students are going to meet the people they can go to for help along they way. They're going to begin a positive relationship with their peer mentors. They're going to get a good introduction to the College and how it works. We hope that this event can be the difference-maker for incoming freshmen as they work toward their goals."
Incoming freshmen are required to register for First Flight Student Convocation. To do so, visit http://bit.ly/1lwvPrK.
The event is free and available to all new Polk State students beginning classes in the fall.
The deadline for registration is Aug. 1.