High Impact Speaker Series Continues March 12 with VP of Tampa Port Authority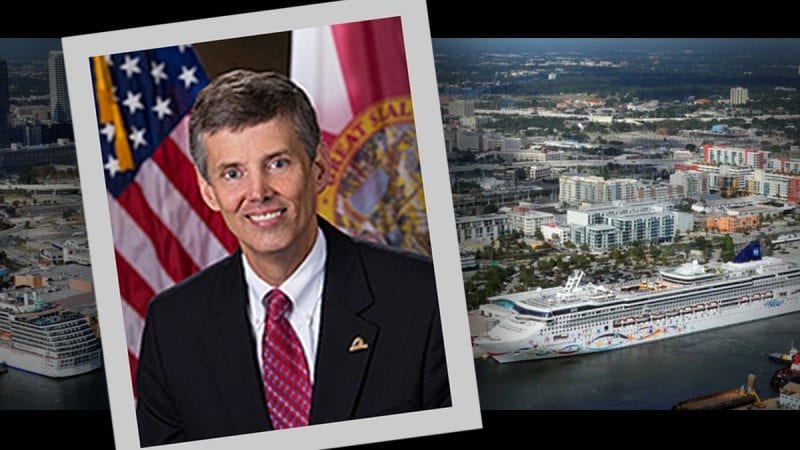 Polk State College's High Impact Speaker Series continues this month with Foreign Trade & Florida's Economy, to be presented by John Thorington Jr., a vice president at the Tampa Port Authority.
Thorington will speak at 5:30 p.m. on March 12 at the Polk State Clear Springs Advanced Technology Center, 310 Technology Drive in Bartow. Networking begins at 5 p.m. The event is free, but seating is limited. RSVP at polk.edu/speakerseries.
Thorington has broad experience in the area of international trade. He has been with the Tampa Port Authority for 32 years. As vice president of government affairs and board coordinator, he directs the Authority's legislative agenda at the local, state and federal levels. He also oversees a number of the Authority's community outreach initiatives, and handles various board coordination issues.
Prior to becoming vice president, he was director of marketing services. He has also served on the boards of the Tampa Bay International Trade Council, the Port of Tampa Propeller Club, the Tampa Foreign Trade Zone Board and Visit Tampa Bay. He is currently a member of the Greater Tampa Chamber of Commerce Policy Council.
He holds a master's degree in Business Administration from Auburn University, as well as a bachelor's degree in Marketing.
Thorington will discuss the Authority's vision for the future, and potential impacts of the Panama Canal expansion and port security.
The Tampa Port Authority has a $15 billion annual economic impact on West Central Florida.
After Thorington, the High Impact Speaker Series will next feature Jennifer McNelly, president of The Manufacturing Institute, the nonprofit affiliate of the National Association of Manufacturers. McNelly will speak at 5:30 p.m. on April 9. The McNelly event is also free and open to the public, but reservations for seating should be made at polk.edu/speakerseries.
The Polk State Clear Springs Advanced Technology Center is hosting the High Impact Speaker Series to bring regional and national experts in innovation, workforce and economic development, and technology to Polk County.
The Polk State College Clear Springs Advanced Technology Center houses the Polk State Corporate College, which provides workforce training for industries as varied as manufacturing and child care, and high-tech degree programs in Computer Networking, Engineering Technology, and Supply Chain Management.