Four From Polk State to Compete at National Phi Beta Lambda Conference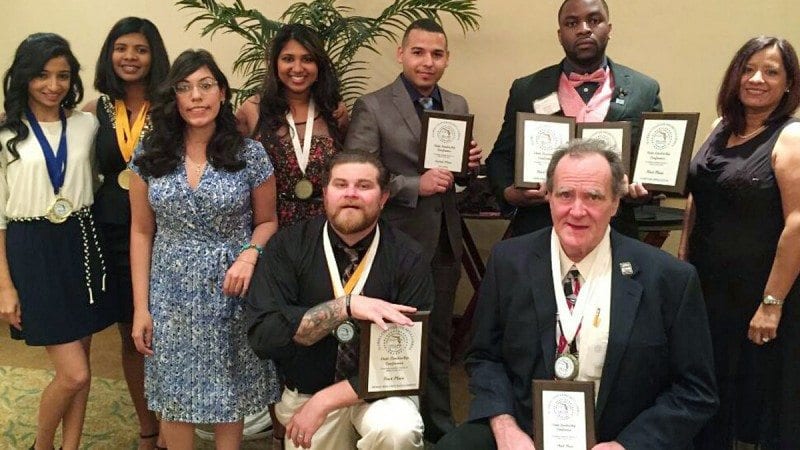 Four members of Polk State College's chapter of Phi Beta Lambda will compete at the national conference in Chicago in June.
Future Business Leaders of America-Phi Beta Lambda (FBLA-PBL) is the nation's oldest and largest education association, with 250,000 student members preparing for careers in business or business-related fields. FBLA-PBL has four divisions; PBL is the division for postsecondary institutions.
The Polk State students qualified for FBLA-PBL's National Leadership Conference by finishing in the top three in their respective categories at the state competition in March.
Polk State's representatives at the national level are listed here, along with their finishes at the state competition:
Jamie Butler, Winter Haven, first place in computer applications, first place in impromptu speaking, second place in information management
Kyle Cox, Lakeland resident, first place in human resources management, fourth place in contemporary sports issues,
Jim Harmon, Lakeland, third place in statistical analysis, fifth place in financial concepts, fifth place in microeconomics
Hector Santa, Lakeland, second place in help desk
At the National Leadership Conference, Polk State students will compete against students from colleges and universities from across the country.
Students who placed at the state level but  did not advance to the national competition were:
Khushboo Bhatia, Bartow, fourth place in sales presentation
Sasha Syboodeen, Winter Haven, fourth place in forensic accounting
Diane Thomas, Lakeland, fifth place in client services
Polk State offers the Bachelor of Applied Science in Supervision and Management, which offers concentrations in Business Administration, Business Information Technology, Healthcare Administration, Public Safety Administration and Public Safety Management. Polk State's Business Administration associate's degree offers specializations in Healthcare Administration, Insurance, Management and Marketing.
Phi Beta Lambda is one of more than 50 clubs and organizations offered through the College's SALO (Student Activities and Leadership Office).