Financial Aid in Process, Funds Will Appear Beginning July 23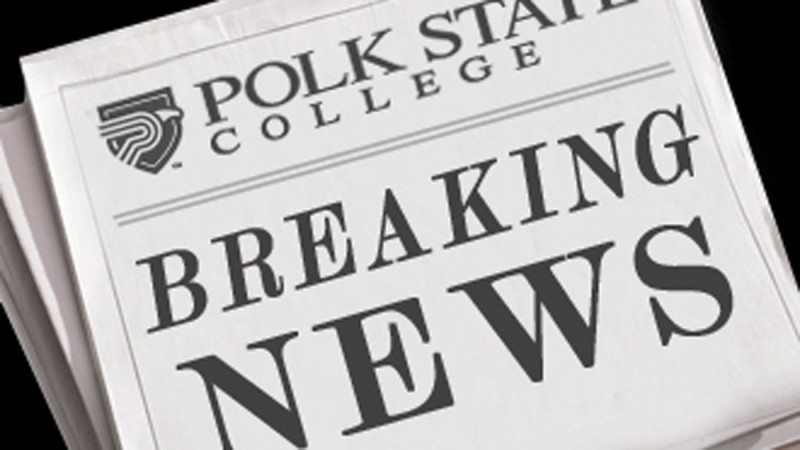 Polk State's Student Financial Services department has an important message for students: Be patient and check Passport.
With the fall semester quickly approaching — classes start Aug. 19 — many students are concerned about the status of their financial aid, wondering why they have not yet received their funds.
Those students should rest assured that financial aid is currently being processed and awards will appear in Passport beginning July 23, said Student Financial Services Director Marcia Conliffe.
All students have an account for Passport, the online system where they can register, look up grades and check their financial aid status.
"If you've done all the paperwork and turned it all in, there is nothing to do at this point but wait," she said.
"This is our busiest time of the year. Not only are we working on a new year, we are still working on summer financial aid. In the next several weeks we will process tens of millions of dollars in financial aid. We're in all-hands-on-deck mode right now, processing awards as quickly as we can. We appreciate students' patience during this hectic time of year."
The most important thing students can do to assure their funds are awarded as soon as possible is to respond to messages sent via Passport, said Student Enrollment Services Director and Registrar Kathy Bucklew.
The College is communicating with students via Passport every step of the way during the financial aid process, informing them of their financial aid status, how much money they will receive and, most importantly, if additional documentation is needed.
Delays most often occur because students aren't monitoring their messages and don't respond to the call for required documents, Bucklew said.
"The biggest mistake students can make is not logging into Passport and reading their emails. That's how financial aid gets held up," she said.
If students are monitoring their Passport messages and have questions about documentation that is needed, Conliffe said they should visit Student Financial Services locations at either Polk State Lakeland or Polk State Winter Haven for assistance.
For those who have not yet begun the financial aid process, Bucklew encourages them to do so sooner rather than later. She directed students to the Admission Guide, which contains a step-by-step process on enrolling at the College, including applying for financial aid.