Famous Siblings Excited to Begin Individual Futures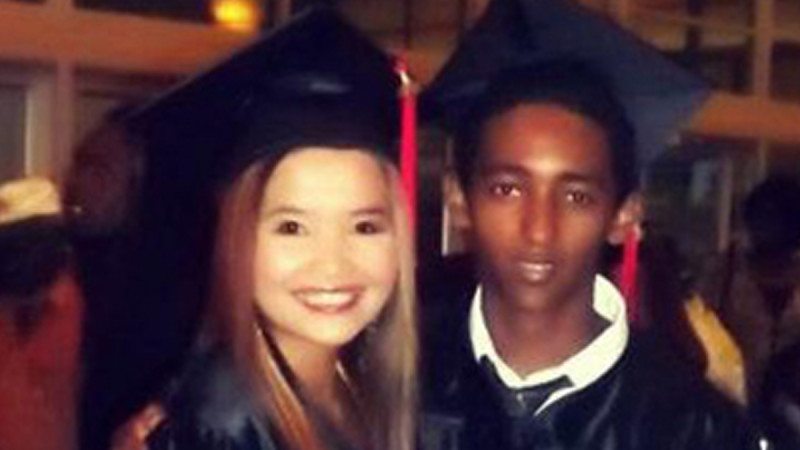 For Rebekah and Noah Seitz, high school graduation has been an international media event.
Rebekah and Noah graduated earlier this week from Polk State Lakeland Collegiate High School, the same week that their five siblings graduated from Victory Christian Academy.
After making local headlines, the unusual story of the "Seitz Senior Seven" — as one media outlet nicknamed the brothers and sisters — made news all over the world.
"I never imagined that the story would go that fast and spread everywhere," said Garry Seitz. "It was in a newspaper in London. We have a son living in Germany, and he saw it over there."
Though the phone at the family's south-Lakeland home has been ringing for days with reporters eager for interviews, Rebekah and Noah shrug off the hype.
"It's made it more exciting, but we've lived together for five years now, and we knew this was going to happen," said Noah, who was adopted from Ethiopia five years ago.
While the story may be old news to the siblings living it, it's still fascinating. Garry and wife Jan, who own a landscaping business, have 18 children total, including four who are biological. In the family's six-page "adoption story," Jan describes how she and Garry had never discussed adopting children prior to their marriage 37 years ago.
Then one day, Garry broached the topic, and five months later the couple adopted son Cary. Two years later, they adopted David and Sharon, then Jeremiah the next year. In the years that followed, their family expanded time and again. Come this fall, it will grow even more, when Tabitha and Phoebe arrive from China.
"We believe that it's the Lord's calling upon our lives to adopt children and provide families for children who don't have one," said Garry Seitz.
Jan Seitz gets the predictable questions all the time — questions about where she and Garry get the time and money to support so many kids. Her answer is always the same.
"God provides. This is really all a testimony to God's grace and provision," she said.
Noah and Rebekah —whose recently graduated siblings include Josh and Caleb, who were adopted from China, and Hannah, Abigail and Nathaniel, all also from Ethiopia — say their transition to America wasn't always easy. They didn't know English and they had never eaten American food; Rebekah had never seen a car.
But the Seitzes welcomed them to their home and immediately folded them into the daily life of their family. Soon, they were thriving, and by their junior year of high school, they were ready to take on the challenge of Polk State Lakeland Collegiate High School. Polk State Lakeland Collegiate High is one of two, public charter schools the College operates that allow students to earn college credit while also fulfilling high school requirements.
"It was a chance to get ahead," said Rebekah.
Noah completed his Associate in Arts degree at Polk State in May. Rebekah will finish her associate degree this summer.
As their story runs its course, Rebekah and Noah are turning their attention to their individual futures. For the past week or so, they've been defined by their siblinghood, but that's temporary — and even more exciting than any interview they've had.
Rebekah is planning to become an elementary school teacher, and Noah wants to be a physical therapist. They're both in the process of exploring colleges and working to save money — Garry and Jan, understandably, can't pay for all of their children to attain higher education.
"I'm probably going to miss home, but I'm going to get to do everything myself. I'm excited about that," Rebekah said.