Fall 2022 Semester starts, registration continues at Polk State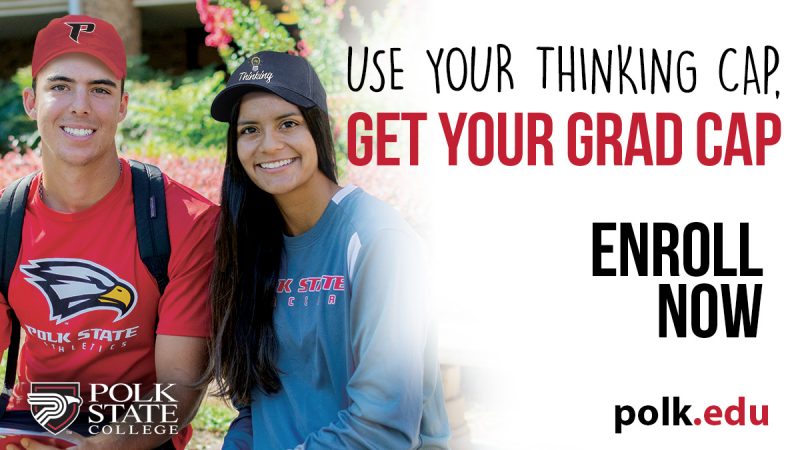 The Fall 2022 Semester starts today at Polk State College, where students can continue to enroll for 12-week classes that will start on September 12 and eight-week classes that will start on October 12.
Currently enrolled students can register for fall classes in Passport. Prospective students must submit a free online application to Polk State at www.polk.edu/admission-aid/admissionsteps.
Assistance with admission, advising, registration, and financial aid is available remotely and on campus. The College has increased access to services remotely and encourages students to utilize email, phone, webchat, etc. if it is not necessary to come to campus.
Emergency financial aid grants awarded through the Higher Education Emergency Relief Fund (HEERF) will be available through the Spring 2023 Semester, therefore it is critical that students complete the Free Application for Federal Student Aid (FAFSA) and HEERF application so that eligibility can be determined for students enrolling for the summer and fall 2022 semesters, as well as spring 2023. All students who submit their applications will be considered for funding.
All individuals coming to campus are:
Strongly encouraged to wear a mask while indoors on campus and to practice social distancing of at least 6 feet when possible;
Strongly encouraged to get vaccinated and boosted;
Encouraged to maintain hand hygiene with frequent hand washing and use of hand sanitizer;
Expected to check themselves for symptoms of COVID-19 and stay home if exhibiting symptoms or if sick; and
Expected to use the COVID Reporting Tool if they have been confirmed positive for COVID-19, exhibit symptoms of COVID-19, or believe that they have been exposed to someone who has tested positive for COVID-19.
More information about the College's Return to Campus plan is located on the College's COVID-19 page.