ELITE Program Taking Applications for Seventh Class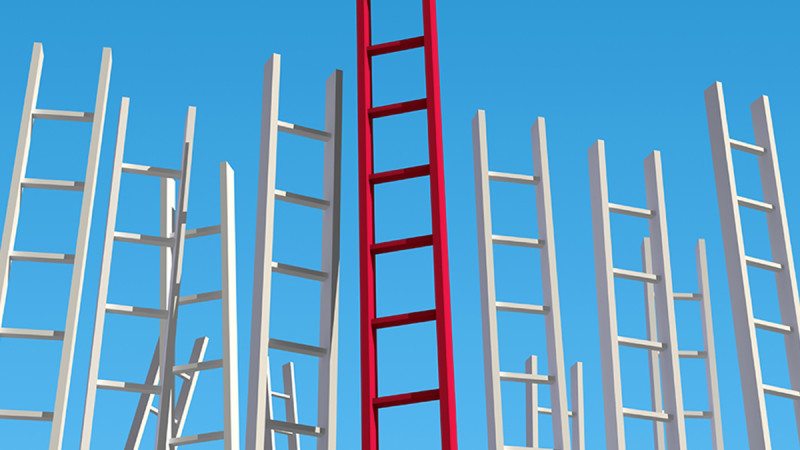 Polk State's ELITE Educational Leadership Enhancement Program — an initiative that has contributed to 15 promotions and is modeled after a program that helped President Eileen Holden achieve her own success — is now taking applications for its seventh class.
"ELITE offers truly invaluable opportunities for professional and personal growth," said Valparisa Baker, director equity and diversity and coordinator of ELITE.
"What's so gratifying to watch is not only how participants grow during the program, but how they continue to do so long after they graduate from ELITE. They gain contacts, insights and skills that help them ascend in their careers — which is precisely the intent of the program."
ELITE — Exceptional Leaders with Innovative Talents and Excellence — was established at the College in 2006 as part of a statewide initiative among colleges and universities to provide professional development and leadership opportunities for mid-level minority and female employees who aspire to take on higher-level positions.
Since ELITE began, 27 employees have participated, representing such diverse departments within the College as the collegiate high schools, Health Sciences, the Polk State Foundation, and more.
ELITE participants — or "ambassadors" as they're known around campus — begin their experience in October with a three-day professional development conference. Participants from similar programs at the College's partner institutions, including College of Central Florida, Hillsborough Community College, Lake-Sumter State College, Pasco-Hernando Community College, and Florida International University, also attend the event.
At the conference, ELITE ambassadors hear from guest speakers who have taken part in leadership programs and have since achieved professional advancement. The event also serves as a networking opportunity.
"The opening conference allows ELITE ambassadors to establish a bond with leadership participants from other educational institutions. They also get to meet with presidents and vice presidents from the other schools and speak candidly with them. It's a forum for our ambassadors to ask what they will and learn from the experiences of proven leaders," Baker said.
Following the fall's kickoff event, ELITE ambassadors return home to Polk State, where they commence a yearlong series of leadership sessions and a mentorship with a Polk State administrator. They also must attend the College's monthly District Board of Trustees meetings, meet with ELITE alumni to learn from their experiences and serve on a committee or taskforce in an area of personal interest.
During the spring, ELITE ambassadors spend several days in Tallahassee, meeting with lawmakers and learning about the state's legislative process.
All the while, ELITE participants also develop a project that would have a widespread impact on the college; participants are encouraged to focus their projects on an area outside their daily work or department to better acquaint them with the various facets of the College and stretch their leadership skills.
ELITE ends with a leadership conference that reconvenes participants from the various institutions. Participants not only hear from another slate of guest speakers, but must also present their projects — overcoming any fears of public speaking in the process.
It all adds up to a bundle of experiences that help propel participants in their careers. Since ELITE began, 15 participants have been promoted and 18 participants have had their projects implemented.
Class 5 participant Carlos Parra was promoted to director of student activities and leadership at Polk after his ELITE experience, and has since moved on to Broward College, where he works as director of student life and development.
"One of the best parts of ELITE is the chance to network, and learning not to be afraid to walk up to someone you don't know and say, 'Hi, I'm Carlos,'" he said. "Once you establish those connections, you always have people you can go to for help. I also learned to look at things from the 50,000-foot level, not just the campus level."
Also promoted was Jessica Buchanan, a Class 6 ambassador who is now coordinator of Career Development Services; she was previously an academic adviser.
"ELITE helps you understand your strengths and your value," Buchanan said. "It gives you confidence and a support system. A lot of times, we might believe in ourselves, but knowing that others believe in us too is very inspiring."
Patrice Thigpen, guidance counselor at Polk State Lakeland Collegiate High School, also participated in Class 6, and said ELITE helped her think outside the box of her daily job.
"It's easy to stay in your little place and let the big guys do what they do," she said. "But ELITE gave me more confidence to approach people for help if I need to."
Thigpen said ELITE helped her develop critical-thinking skills that she uses daily to evaluate her workflow, looking for ways to be more efficient.
Claudy Fenelon added that his experiences in Class 5 of ELITE sharpened his communication skills, which helped him achieve his promotion to academic adviser at Polk State Lakeland from transition specialist for TRiO Student Support Services.
Previous ELITE participants and positions to which they've been promoted also include: Sallie Brisbane, director of Polk State Lakeland Collegiate High School; Bridget Fetter, director of Polk State Chain of Lakes Collegiate High School; Christina Fullerton, director of TLCC and Learning Resources at Polk State Winter Haven; Cheryl Garnett, director of the Polk State JD Alexander Center; Rick Jeffries, assistant director of Polk State Chain of Lakes Collegiate High School; Kristen Jernigan, instruction and e-learning librarian at Polk State Lakeland; Kathy Jessie, coordinator of the TLCC at the Polk State JD Alexander Center; LaTrice Moore, entrepreneurship coordinator; Carole Shelton-Toney, coordinator of veteran services; Melvin Thompson, director of student activities and leadership; Karen Walfall, senior academic adviser; Mary Westgate, coordinator of institutional testing.
ELITE is a program of particular interest for Polk State President Eileen Holden because it is modeled after the LEAP — Leadership Enhancement Advancement Program — at Palm Beach State College.
In 1994, while working as division chair over the largest academic unit at Palm Beach, Holden was selected to participate in LEAP, and she was never quite the same for it.
"Participating in the program allowed me to interact with colleagues in similar and higher positions at neighboring colleges and to explore the leadership and management styles of successful leaders. My career goal at the time was to become a dean for academic affairs, and I saw this professional development opportunity as a way to chart that course," she said.
"It was through that experience that I was able to 'step away' from the daily operational aspects of my job to focus on examining the key characteristics that are aligned with good leaders. The program provided many opportunities for me to develop both professionally and personally. In 1997, I was promoted to dean of academic affairs (at Palm Beach) and was very grateful for the program."
Potential ELITE participants must have at least a baccalaureate degree and must have worked at the College for at least two years, including one year in their current positions. Potential participants must also plan to remain at the College for at least one year after they complete ELITE. Applications for ELITE are available by contacting Baker at extension 5378 or vbaker@polk.edu. The application deadline is Sept. 9 at 4 p.m.