POLKcast: Disability services and awareness with Kim Pearsall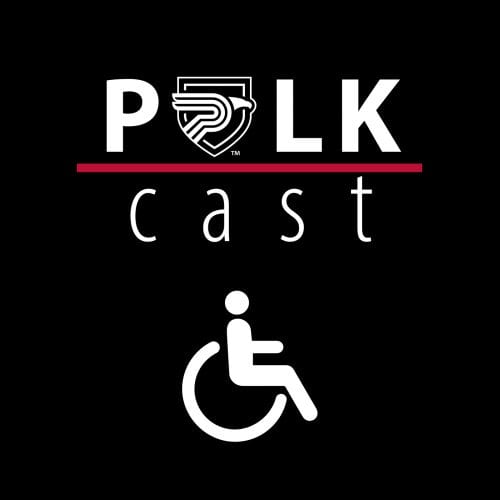 For Disability Awareness Month, Director of Disability and Counseling Services Kim Pearsall joins POLKcast to share the resources available to students at Polk State College to overcome barriers and eliminate boundaries along their college journeys.
The Office of Disability Services provides access to college classes, programs, and activities for individuals with disabilities, and partners with the Office of Equity, Diversity, and Inclusion to breakdown stereotypes and foster an environment where all students can be successful. The College is hosting Disability Awareness Month events on its campuses in October for students, faculty, staff, and members of the community.
Podcast: Play in new window | Download
Subscribe: Apple Podcasts | RSS