Disability Awareness Month: Mom Shares Her Story of Raising Autistic Son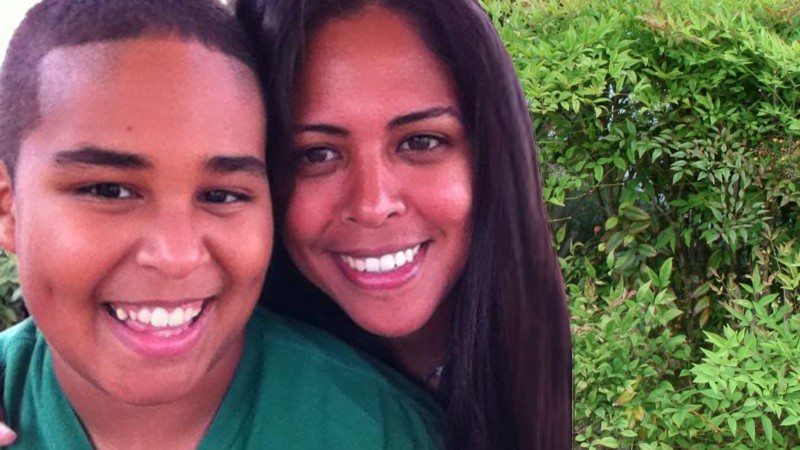 During its Disability Awareness Month, Polk State will host a wheelchair basketball team and a former beauty contestant, spotlighting those who don't let disabilities stand in the way of their goals.
Through it all, as she constantly does, Tania Ortega will be thinking of her son, Michael, and all he has overcome.
"He's taught me the value of life," said Ortega, a college and career adviser at Polk State Lakeland Collegiate High School. "No matter the challenges you may face, you can rise above them. He's also taught me that being different is being great."
Ortega's son is 11 years old and a fifth-grader in Lakeland. He likes video games and trains. His last birthday party had a mad scientist theme.
He is also autistic, a condition that at one time Ortega feared would define his life.
Michael was not even 3 when Ortega knew something was wrong. Michael had always loved having his mother read to him. He would cuddle in her lap, soaking in her every word.
Then one day, it all stopped.
"He just left," Ortega said. "His body was still there, but he wouldn't look at me and he wouldn't let me hold him.
"I would sit on the floor, trying to hold him, and he would kick and scream. It was like I was torturing him by hugging him."
There were doctors and tests, and by the time he was 5, the diagnosis was made.
According to the Centers for Disease Control and Prevention, autism spectrum disorders are a group of developmental disabilities that cause significant social, communication and behavioral challenges. The various disorders are referred to in terms of a spectrum because they affect people differently, causing mild to severe symptoms.
In Michael's case, at the time of his diagnosis, the symptoms were severe. He went nearly three years without uttering a word, communicating through points and grunts. For hours at a time, he would seem to enter his own world, sitting alone, staring off into space, rocking his body back and forth.
"He calls it jazzing," Ortega said. "He can be nonverbal for hours, but in his mind, he'll be scripting a whole TV show or cartoon. He can replay the show from start to finish, and he'll just sit there and laugh to himself."
Michael has been in occupational, physical and speech therapy his whole life. Autism makes even the most mundane details of life more difficult.
Where other children one day just sprint across the room, Michael had to be taught the body mechanics of running.
Where carrying on a conversation is something most people learn naturally, subconsciously picking up the intricacies of body language and tone of voice, Michael reads from a script when he calls his grandmother. He's still practicing things like pausing after he says hello so his grandma has a chance to respond.
Despite the difficulties she knew his autism would pose, Ortega made the deliberate decision to enroll him in a public elementary school.
"I didn't want him to be around kids like him or more severe than him," Ortega said. "This society is based on norms, and I wanted him to be in a regular classroom setting, where he would learn the behaviors he needed to.
"The world isn't going to change for Michael. He has to learn to adapt to it and make his own way."
The decision to enroll Michael in a traditional school hasn't always been easy. Ortega recalled one day when a classmate referred to Michael as "the crazy kid." But through sheer perseverance — both on the part of her son and herself — Michael has made it to the fifth grade just fine.
In fact, there have been lots of little victories along the way. He passed his third-grade FCAT. When he was 6, Ortega watched with sheer joy as Michael splashed in a puddle; unlike other kids, Michael didn't have that natural inclination to stomp around in the water just for fun.
"He had to be taught how to be just a regular kid," Ortega said. "It was the same thing when he was 9 or 10 and he finally jumped into the pool on his own. I was so happy."
The future for Michael is still uncertain. Though his symptoms are now considered mild, Ortega isn't sure how he'll handle the transition to middle school; just chatting about it makes her face crinkle in worry.
She does, however, smile as she explains Michael's when-I-grow-up plan:
"He wants to own a coffee shop," she said. "I have no idea where that came from, but it's what he says he wants to do."
As the College prepares for its fifth-annual Disability Awareness Month, launched to illuminate the many students who refuse to let their disabilities keep them from achieving educationally, Ortega hopes Michael's story can inspire and influence others.
"When you meet someone with a disability, know that they see the world differently, and you would be privileged to get a glimpse of what they see," Ortega said.
"With Michael, he is always looking on the bright side of things. He may not do well on a math test, but he'll come home and say, 'but on the bright side, I got five right.' He makes you see everything differently, and makes everyone happy."
It's exactly that kind of insight that Kim Pearsall hopes members of the College community will take away from the Disability Awareness Month activities.
"We hope that students and others learn that we are all capable of meeting challenges and surpassing our limitations," said Pearsall, an academic success counselor at Polk State Lakeland.
"We all have our differences, and we should be proud of them, not ashamed."
This year's Disability Awareness Month events include:
"Don't Judge a Book By Its Cover"
Lisa Butler, a former beauty queen contestant, mother and activist will speak about her struggles with a physical disability, how others judge her, and the perseverance that carries her through each day. (Butler will reveal her disability during the event.) She will also address the importance of suspending judgment and celebrating inclusion.
When: Nov. 12, 11 a.m. to 1:30 p.m.
Where: Polk State Lakeland Student Center dining hall, LAC 1133
A light lunch will be served.
Tampa Bay Strong Dogs
The Tampa Bay Strong Dogs, a semi-professional wheelchair basketball team, will perform during halftime of the men's basketball game against Daytona State College.
When: Nov. 14, 7 to 8 p.m.
Where: Polk State Winter Haven Health Center
Free