Commencement Countdown: Passionate About Their Communities, These Graduates Serve As An Example For All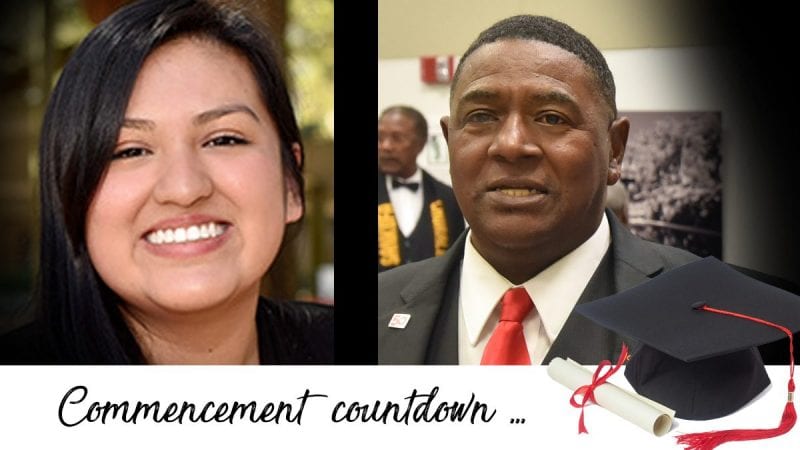 Polk State College will celebrate its 116th commencement ceremony May 4 at 6:30 p.m. at The Lakeland Center. As graduation nears, News@Polk will profile graduates to learn more about the paths they took to the commencement stage, their dreams for the future, and how Polk State has changed them and their lives.
Quiet Determination Propels Johnny Shaw to Reach a Milestone— A Polk State College Degree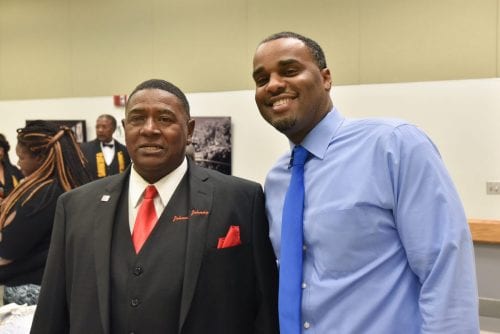 When you ask Johnny Shaw what makes his graduation from Polk State College so special, he simply remarks, "I earned it."
Born in 1954, and having spent much of his childhood in the deep south of Mississippi during a tumultuous time in American history, Shaw recalls marching with Dr. Martin Luther King, Jr. when he was a mere 12 year old boy. This experience stayed with him, and for over 40 years has been a driving force encouraging him to obtain his college degree. On May 4, Shaw will achieve that dream.
Johnny Shaw enrolled at Polk State College in 1977. He took a few classes, but life and circumstances moved him into the professional world and out of the classroom.
"I was traveling back and forth from Polk County to Memphis to take care of my father, who lived there," Shaw recalls. "Because I traveled so much, it made taking classes difficult. I made a decision to focus full- time on family and work."
Shaw concentrated his time on establishing his mark in Winter Haven. He held many jobs, sometimes two at a time, but also dedicated himself to building his own cleaning business. That business would bring him back to Polk State, where he and his crew managed the upkeep of the Winter Haven campus. His time working at the school was a daily reminder of his desire to obtain a degree.
At the same time, Shaw began to mentor students in both his church and neighborhood.
"I was working at Polk State, meeting professors, meeting students, and watching them expand their knowledge," he shared. "I began to wonder if I could do it too. I was mentoring students and I knew they needed an example, someone who had achieved goals. I had my business and had done well, but I was missing something."
A conversation with Dr. Kim Thomas, Assistant Dean of Academic Affairs, inspired Shaw to chase his collegiate dream.
"The professors at Polk State truly care about the students," he says. "Dr. Thomas told me I could do it. She gave me the will to try."
Enrolling full-time at Polk State in 2014, Shaw quickly involved himself in student life. He credits Dr. Terrance Hays, Polk State Sr. Program Specialist for the Bachelor of Applied Science degree program, for his desire to truly embrace the collegiate experience. His relationship with Hays encouraged him to join the Brother 2 Brother, Black Student Union, and this year, Phi Theta Kappa organizations.
"Dr. Hays was very instrumental in my success at the college," says Shaw. "He was not only the advisor for the Brother 2 Brother organization, which focused on the retention and completion of men of color, but he was also the bachelor's advisor, assistant men's basketball coach, and an adjunct instructor."
He continued, "To witness an educated man, like Hays, who was also from Mississippi, involved in so many activities within the college really impressed me and I knew he was someone I needed to learn and grow with. It is because of him that I will stay and pursue my bachelor's degree in business administration.
But college life was not always easy and Shaw experienced some ups and downs his first few semesters while taking classes in Winter Haven, Lakeland and Lake Wales.
"I wanted to experience every part of college life and I did," he says. "From learning new study skills, working on tough assignments and engaging with my fellow students, it hasn't always been easy. But, I have enjoyed being part of the Polk State community. I love participating in these organizations and serving as a leader and mentor for my fellow students."
He's not slowing down any time soon; Shaw plans to work towards his bachelor's degree at Polk State beginning this fall.
"If I can do it, anyone can," he exclaims. "Graduation means a lot to me. It shows me that if you work hard and put in the time, you can do what you said you were going to do. I regret that I didn't do this sooner, but am so proud of being here today. Now, my only regret is that my mom will not be here to see me graduate. But I know she is proud of me."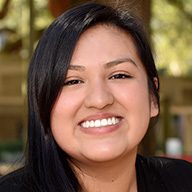 Strong Work Ethic and a Passion for Her Community Inspire Yessenia Abarca to Reach Her Dreams
For Yessenia Abarca, the path to graduation has not been easy. From facing homelessness to working three jobs and taking a full course load, she has done it all with grace and a deep commitment to her community.
Abarca has been a passionate advocate of education and a fan of Polk State since the fifth grade. That was the year she received the Fancelli Family Future Leaders Scholarship from the Polk State College Foundation while she was attending Caldwell Elementary.
"I remember feeling excited and nervous as my name was called," recalls Yessenia. "No one in my family had even graduated high school, so this scholarship motivated me to work hard and stay in school. It also introduced me to a community that will remain with me forever. Polk State has always been there for me, and I absolutely love it here."
While working, attending classes, and being involved at Polk State, Yessenia has also given her time and talents to benefit her community. She currently serves as an Outreach Assistant at Farmworker Ministry (Centro Campesino) in Auburndale, works with a Girl Scout troop, and mentors several young women.
"I know what Polk has meant to me and how this community has embraced me," she says. "I want to encourage young students to chase their dreams no matter the circumstances. I truly believe that education is the key to achieving dreams, and just as important is having mentors who challenge and engage."
With her Associate in Arts degree complete, Yessenia plans to pursue a Polk State Bachelor of Applied Science degree in Supervision and Management. With a passion for entrepreneurship, her goals include working within the small business arena in Auburndale and continuing to engage within the community that means so much to her. She also might start her own business one day.
"I hope that the young girls I work with and those at the Farmworker Ministry can see from my example that with hard work and determination, it is possible to go to college and have a career," she says. "Polk has given me the encouragement to soar even beyond what I have imagined. I am excited and grateful to graduate–I can't wait to see what happens next!"