Classes resume online at Polk State College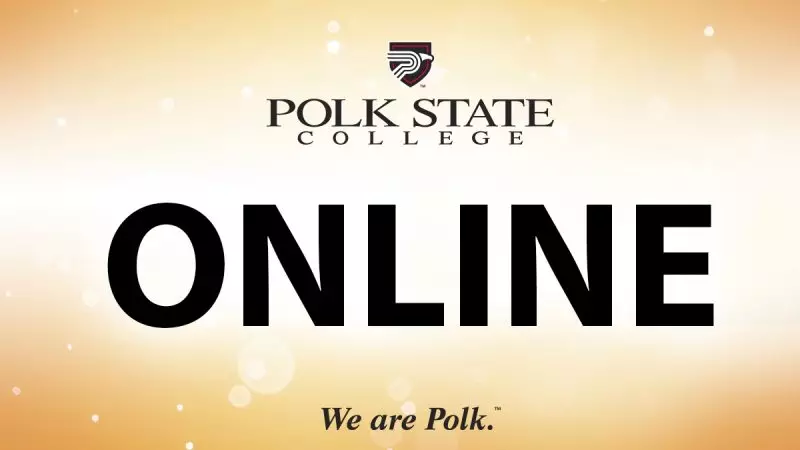 Polk State College classes resume online today, March 30, as the College ensures students can continue toward their educational goals while remaining safe and healthy. This includes dual enrollment and Polk State's three collegiate high schools. Classes will remain online through the 2020 spring and summer semesters.
Students are advised not to visit the College's campuses and centers until further notice to help prevent the spread of COVID-19. Employees are working remotely to ensure the College's operations continue and that students have access to the services they need. Student Services employees are ready to provide support for students online, by email, and by phone.
The College understands that the move to online classes can be challenging. It is important for students to communicate with their professors about their specific courses as well as any barriers to online learning, including needs for computer equipment.
The College has compiled a list of resources for students to access Wi-Fi and broadband, Canvas tools and support, Office 365, online tutoring and library services, as well as remote assistance with advising, registration, and financial aid.
The College will continue online instruction through the 2020 Summer Semester and has postponed summer registration dates to allow students more time to receive advising services.
Priority and dual-enrollment registration that was scheduled to start on March 30 will now begin on April 6.
Open enrollment that was scheduled to start on April 6 will now begin on April 13.
Summer classes will start online on May 6.
Prospective students must submit a free online application at www.polk.edu/admission-aid. Current students may register for classes through PASSPORT. Students may email registrar@polk.edu or call 863.297.1000 for advising and help with registration. Dual enrollment students should email deregistration@polk.edu for assistance. Inquiries specific to financial aid should be sent to financialaid@polk.edu.
Students are asked to monitor College email, Canvas, www.polk.edu, and Polk State's social media for updates.