Bookstore Link Now Live in College's Passport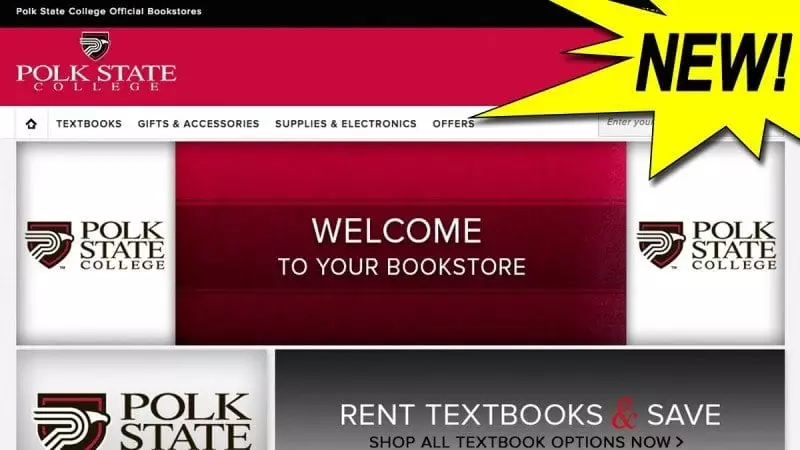 Students registering for fall classes will now see a link in Passport that takes them to the College's online bookstore.
Earlier this year, the College contracted with Barnes & Noble College for management of its bookstores and related services. For the previous decade, Follett Corp. had managed the bookstores. When the contract with Follett expired, a College committee comprised of students, faculty, staff and administrators conducted a nationwide search, ultimately recommending Barnes & Noble to the College's District Board of Trustees. The DBOT unanimously approved the new contract, and the bookstores opened under Barnes & Noble management earlier this month.
Now, the online component of the changeover is in place. When students register for classes through Passport, they will see a link that takes them directly to the College's online bookstore. The site can also be accessed via polk.bncollege.com.
The site became operational earlier this week, and the link in Passport went live Thursday. Passport is the College's student portal.
A convenient feature of the new system is that students can buy all their books in one transaction, said Manager of Enterprise Systems and Programming Jim Jordan. Previously, students had to purchase their books one class at a time.
Students may begin using their financial aid to purchase books on Aug. 8. Classes begin Aug. 18.