Board OKs Buying Land for a Northeast Center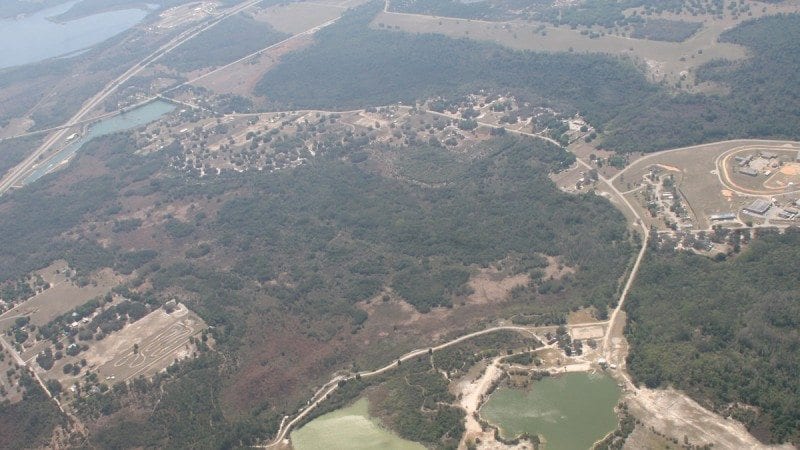 A long-term goal moved closer to actuality when the Polk Community College District Board of Trustees (DBOT) on March 23 authorized PCC President Eileen Holden to execute a contract with Civix to purchase property on U.S. 27 as the site of a future center in Northeast Polk County.
The property is located off U.S. 27 and Massee Road in Haines City, near Heart of Florida Hospital.
Dr. Holden expressed satisfaction with the DBOT's decision. "We are pleased to take this important step toward establishing a center in Northeast Polk County that will serve the higher educational and workforce training needs in this dynamic area of the county," she said. "This site will allow us to enhance our existing partnership with Heart of Florida Regional Medical Center as well as be a significant player in the economic vitality of the Greater Haines City area." 
Dr. Holden said the establishment of a center in the Northeast has been a goal for decades. She said Fred Lenfestey, PCC's first president, had his sights on serving the four-corners area. 
The Civix parcel includes all necessary infrastructure for the project. Having roads, electricity, water and sewer lines, and other utilities in place will result in a cost savings of approximately $3 million. 
The College was awarded $2.7 million in state Public Education Capital Outlay (PECO) monies for a Northeast PCC facility. This money is restricted for land acquisition. The site was appraised at $3 million. The property owner has discussed donating the additional acreage at the site, bringing the total to a 7.8-acre parcel of land. 
"This is a big step for both the community college and the hospital," said Rod Connelly, president of Civix. The developer is planning to build several multi-story MedEplex buildings adjacent to the PCC site. These buildings will have room for 50 medical practices and a diagnostic center. With PCC in the complex, he said, "the whole synergy of it will be intangible. The College will work as an agent [to attract businesses]. This will be a long-term partnership."
Jay Finnegan, CEO of Heart of Florida Regional Medical Center, emphasized the value of PCC's close proximity to the medical complex. "We are very pleased to have Polk Community College expanding into this area," he said, "I expect to see improved access to higher education for our community, particularly for those seeking careers in healthcare. Job opportunities in the medical field still remain strong, and PCC will be an important partner to Heart of Florida Regional Medical Center and other healthcare providers in meeting these needs with trained personnel."
The new center is expected to have a positive effect on the entire community, said Allison DeVito, deputy director of the Haines City Economic Development Council. "This will benefit Northeast Polk County and beyond," she said. "When a company considers relocating, they look at the quality of life in the area. Education is one of the biggest keys to bring in new business."